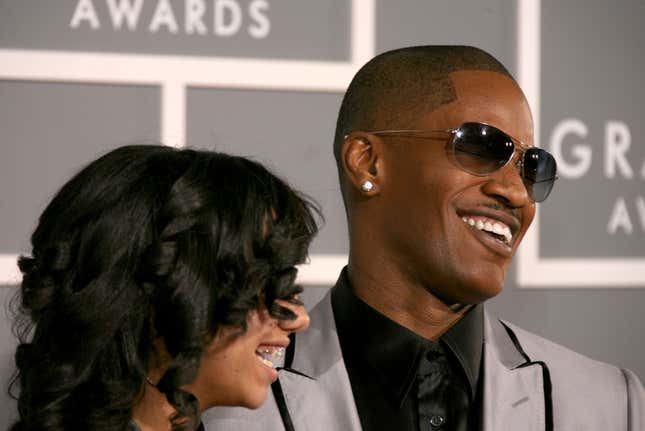 Typically, addressing outlandish conspiracy theories isn't something we like to do around here. But given the fact that this particular bit of craziness is trending, we figured let's call this out. Earlier this week, reality tv host Dr. Drew invited former New York Daily News gossip columnist A.J. Benza onto his online show, where Benza made wildly irresponsible claims about actor Jaime Foxx's health.
Wanda Sykes' New Stand-Up & Beat Shazam Without Jaime Foxx– Our TV Picks This Week
During the interview, Benza claimed that Foxx suffered a stroke that left him partially blind and paralyzed as a result of the COVID-19 vaccine. Benza, who is a gossip columnist and not a doctor, claimed that Foxx suffered from a blood clot in his brain due to the vaccine. He also alleged that Foxx was forced to get the vaccine to work on his Netflix film, Back in Action. Benza claimed he got this information from an unknown anonymous source.
Right-wingers quickly picked up on the conspiracy theory sharing it widely on social media. Latching on to people's private medical crises as a way to push anti-vax conspiracy theories isn't new. But in this case, when Foxx and his family have intentionally been so private about his health (which is well within their right), it's particularly concerning.
Foxx was hospitalized on April 11th after suffering from a medical complication. He released a statement in early May, saying, "Appreciate all the love. Feeling blessed." His daughter later released a statement saying he was recovering, "playing pickleball."
The fact of that matter is, there is zero evidence that Foxx suffered a stroke that left him blind and paralyzed and even less evidence that the COVID-19 vaccine had any impact on him at all. Reputable studies have found no correlation between the COVID-19 vaccine and the risk of stroke. In fact, the vaccine could actually help protect you against strokes since research has shown that incidents of strokes are higher among people infected with COVID-19.
This isn't the first, and it probably won't be the last time we say this, but for the love of god, stop pinning your conspiracy theories on this man.