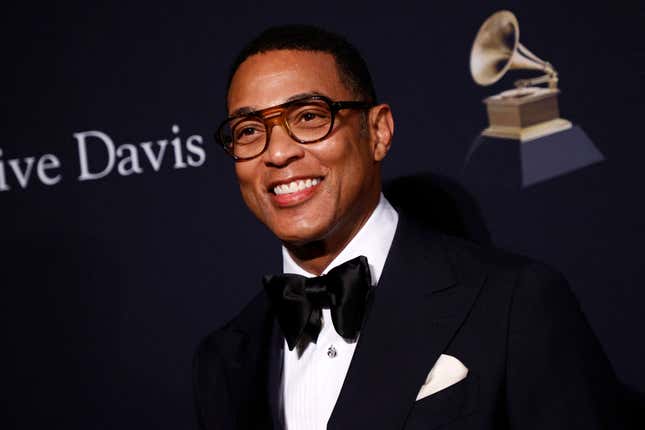 Last week, singers Chloe Bailey and Chris Brown received widespread criticism after announcing their newest collaboration on social media.

"Before y'all start, Chloe had options. PLENTY to choose from other than Chris Brown. Here we go: Luke James Bryson Tiller Lucky Daye Khalid Giveon Berwyn Samm Henshaw Venna Tay Iwar Jvck James Reggie Becton Brent Faiyaz PJ Morton Leon Bridges This was a choice. A CHOICE."
"Chloe bailey's management has no idea who her target audience is and that's why they make such poor decisions and have her all over the place. The ppl who like her do not like CB."
"I'm so sorry but I can't believe Chloe Bailey is collabing with Chris Brown? A serial abuser? I'm confused on why these women continuously give this man a pass…like it wasn't just once it was multiple times?"
Since 2009, Chris Brown has been unable to escape his past domestic violence incident with Rihanna. Brown defended himself in a series of posts demonstrating white artists who were guilty of similar domestic violent acts. And while he pleaded guilty and took accountability for his role in the incident, critics never cease to remind Brown that all that's forgiven isn't always forgotten.
In the same week, CNN anchor and journalist Don Lemon was called out for ageist remarks he made on-air about GOP presidential candidate, Nikki Haley. Lemon received widespread backlash and it was even suggested he should step down from CNN.
"If Don Lemon was white and had said what he said about someone like Kamala Harris, there wouldn't be any speculation as to if he'd be fired or not. He would've already been canned."
"The only reason @cnn has not fired @donlemon for saying @NikkiHaley a conservative person of color isn't in her prime is, because he's gay, and married to a liberal white man."
"Reports are now saying that multiple CNN staffers are demanding Don Lemon be fired or they will quit."
Candace Owens, of all people, came out of nowhere in defense of Lemon and questioned if the outcome would have been the same were it Donald Trump who'd made the same gaffe.
CNN ultimately announced that Lemon would return and will undergo formal training, and it appears that critics have let up on Chris Brown for now. The truth is, it's not the first time Chris Brown and Don Lemon have undergone the threat of being canceled—and it most likely won't be the last. And if that be so, it begs the question: is cancel culture really effective? And is it only effective in the Black community?
How cancel culture got its start
The origins of cancel culture can be traced back to the late 2010s, during a time when women were being encouraged to call out their abusers and when marginalized communities began outwardly exposing those oppressors who promoted racism, violence, and discrimination. The consensus was that cancel culture— even with its negative connotations—was generally meant to be a positive framing for accountability, an act of socio-political protest, if you will. Cancel culture gave voice to the voiceless, and allowed others' transgressive and offensive behavior to be rightfully vilified.
After the #MeToo and #BlackLivesMatter movements helped popularize the boycotting of unacceptable behavior, cancel culture gained more popularity in Black culture and served as the title of recognition for such resistance.

There is no doubt that the Black community has been influential in the name of accountability. But it has become evident that such accountability only goes so far. Cancel culture has become so widespread a social phenomenon in Black culture that its overuse has sparked criticism concerning the validity of the concept.
Because imagine someone digging through 10 years of tweets just to find something offensive you once said.
On December 4th, 2018, comedian Kevin Hart was announced as the host of the 91st Academy Awards. However, just two days later Hart withdrew from the hosting gig following backlash over past homophobic tweets posted in 2010 and 2011. Though Hart asserted that he apologized several times before the tweets resurfaced again in 2018, the criticism became so severe and unavoidable that he ultimately felt obliged to publicly apologize again on various media platforms thereafter.
The idea is not to exempt Kevin Hart from acknowledging past mistakes. However, when cancel culture began to transcend Black culture, there began the disturbing obsession with publicly humiliating people— specifically Black people— for past mistakes with the support of millions, no less. The assumption was that Hart had not taken responsibility for his offensive views. Hence the assumption that he never learned from past mistakes, and probably never will.
The co-opting of cancel culture
In recent years it has become blatantly obvious that when cancel culture is applied to anyone outside of our racial demographic, its meaning suddenly becomes distorted. In short, a concept that Black culture helped inform has been co-opted into something far more dangerous than its initial intention.
In late 2021, Florida Governor Ron Desantis announced a legislative proposal to stop W.O.K.E. (Wrongs to Our Kids and Employees) activism and Critical Race Theory in schools and business corporations. Desantis stood on the conviction of "canceling" discourse that teaches people to "hate their country or each other." Such rhetoric was intentional in redefining our cultural concepts to fit and continue the GOP's racist agendas.

Subsequently, after Desantis' controversial legislative announcement, more supporters began to adopt "woke" and "cancel culture" into their agendas; — shifting the narrative from its original objective.
"Desantis is the most woke governor out there! He is the leader of cancel culture!"
"DeSantis embracing cancel culture. He's not only woke, he opposes free enterprise and free speech."
"…we're canceling 'cancel culture' and we're promoting free speech. Time for woke progressives to start learning how to act like Americans and embrace freedom and tolerance for other opinions."
Ultimately, the conversation around positive accountability shifted, leaving the concept of fairly judging such incidents and ensuring the penalty fits the crime unmonitored. Moreover, cancel culture is now utilized as a distraction to suggest that its concept does not bring about real change.
To put it into contemporary terms: Cancel culture worked vastly when monitored predominantly by Black culture. However, when white mainstream media saw the concept working on them, they disturbingly found a way to make it work for them.
How unfortunate for the Black community: we who appropriated the concept for the greater good are now suffering the most under such misconceptions. We are being held accountable for white mainstream media's misappropriation of our cultural concept, the suggestion being that we've created a concept that isn't effective anywhere outside of us.
The idea is not that Chloe Bailey, Chris Brown, or Don Lemon should be completely absolved from being judged by their actions because they are Black. The reality is that more often than not, the punishments for our actions outweigh the crime or offense simply because we're Black. And we understand that the more we are constantly reminded of our offensive behaviors, the less our white counterparts need to take accountability for their own.
So, should cancel culture be canceled?
Early cancel culture thrived in the Black community because it affected the kind of change we needed to see, and provided options for many of us who'd been suffering with no solution in sight. The idea was not to create environments unaccepting of learning from mistakes nor to cause additional harm or injury in the process.
Does cancel culture only apply to Black culture?
Hell, maybe it should.
Because what I've found is that the concept of cancel culture, like most things that originated with and was appropriated by Black culture, has since been co-opted and misappropriated by white mainstream media. Those in the mainstream are quick to utilize cancel culture for their own agenda, yet struggle to define it where it really matters. And the co-opted version of cancel culture is so weaponized that it doesn't allow us to learn, define or defend anything.
This is precisely why the concept is now being used against us.
Maybe cancel culture should be placed back into the hands of its originators for its rightful appropriation. Because it has been made painstakingly clear what happens when our cultural concepts are placed in the wrong hands.
In the words of another concept via the Black culture:
"They may steal the recipe, but the sauce won't taste the same."
Quintessa Williams is a Freelance writer & journalist currently contributing words for The Root and MadameNoire. Her writing work and interests are ingrained in the varied Black, womanist, culture, and social justice experience.