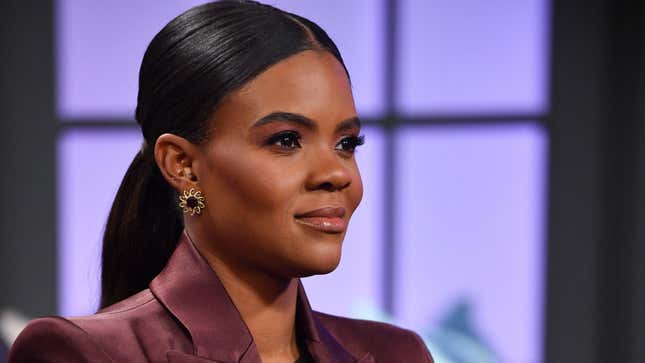 In a plot twist that no one saw coming, Candace Owens managed to rub two brain cells together to formulate a defense for Don Lemon. In case you need a refresher, last week the "CNN This Morning" host received backlash after making comments about South Carolina Governor Nikki Haley that were considered misogynistic.
Tracy McMillan, Creator of Hulu's Unprisoned, Talks New Show, Incarceration And Family
When discussing Haley's presidential campaign announcement on February 16, Lemon talked about her demand that "mandatory mental competency tests for politicians over 75 years old" be administered. He remarked that Haley complaining about age requirements was the "wrong road" to go down since she herself "is not in her prime."
CNN CEO Chris Licht confirmed in an email to employees that Lemon received formal training for his remarks. However, Owens believes that the host did nothing wrong and used her platform to explain. "People are gonna force me to actually defend Don Lemon for saying something that simply made sense," Owens remarked. "People are outraged."
She continued:
"Don Lemon might lose his job. In fact, they're going to now make him take diversity and inclusion courses. He's facing all of this pressure because he's clearly sexist, right...I'm sorry, what was wrong with what Don Lemon just said? Is it the part that it happens to be true? It's not allowed at CNN? Why is everybody acting so offended by the fact that he basically said water is wet?"

Owens went on to comment that if Donald Trump made the same observation, no one would bat an eye:
"Here's the best part about the conservatives that are taking the bait on this, what if Trump had said that?We would have been like, 'So true, Mr. President,' because it's so true. Now all of a sudden, Don Lemon says it and we're pretending that we need to be hysterical and crying about it. Give me a break. This is going into the category of me wondering whether or not conservatives are accidentally becoming what they hate, right? Are we becoming the snowflakes?"
It's true that Trump has managed to lower the conservative political bar, but as Owens (of all people) should know: the GOP loves hypocrisy so much that they don't care if it contradicts their own actions or beliefs.