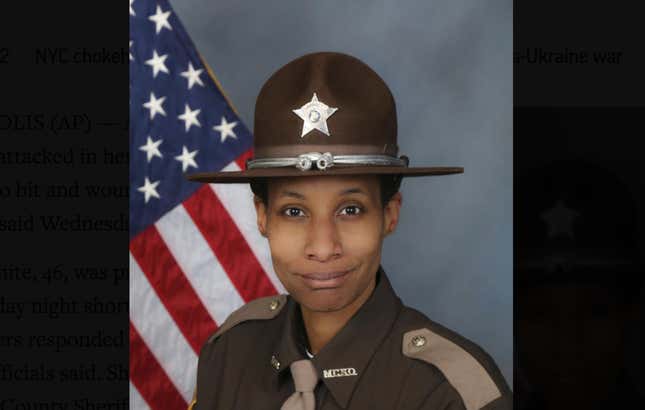 A seasoned sheriff's deputy in Indiana was killed in a dog mauling attack while trying to protect her 6-year-old son, according to The Associated Press. The dog wasn't identified as a K-9 but officials said it looked like a pit-bull.
The Dog Whisperer, César Millán, Plays That's So Random
Tamieka White, 46, died Tuesday night after Indianapolis officers responded to a dog attack at her home on the east side. Responding officers fatally shot the dog but the animal had already brutally attacked White as she protected her young son, who suffered non-life threatening injuries. She was pronounced dead after succumbing to her injuries shortly after the officers arrived.
"She died last night protecting the most important person in her life," Brittany Seligman, White's commander at the Sheriff's Office via IndyStar.
White was a deputy with the Marion County Sheriff's Office in Indianapolis since 2007, overseeing the transportation of inmates between the court and county jail, the report says. Aside from her work, she was described as being tiny in stature with a big heart and a "bright light" to everyone who knew her, per Sheriff Kerry Forestal.
Little details are known about the attack besides the outcome but authorities are investigating the tragedy.
Read more from AP News:
A spokesperson with the Indianapolis Metropolitan Police Department said the dog was not owned by White, and police have identified the owner. They declined to release further information about the owner.

Indianapolis Animal Care Services said in a statement that workers impounded the deceased dog, three additional dogs and a cat from White's home. The department said it cannot confirm the breeds without a DNA test, but it said all the dogs appeared to be a "pitbull-type."

The animals are being held as part of the ongoing investigation into the attack.
White made the ultimate sacrifice to ensure the safety of her child just days before Mother's Day. The work of an officer may have a start and end time every day but the work of a mother never ends.