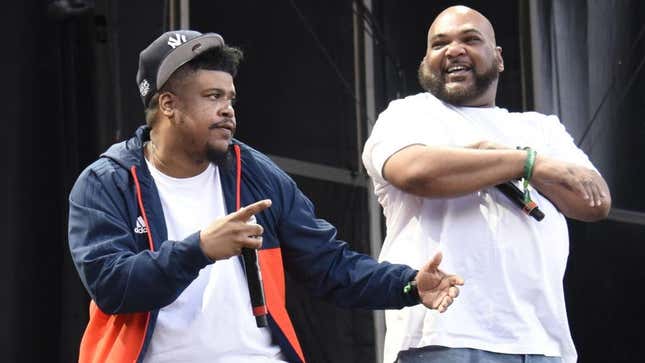 As the hip-hop community continues to mourn the shocking death of Trugoy the Dove, one of the founding members of the legendary hip-hop group De La Soul, his fellow De La members are also expressing their positive memories of the beloved rapper.
On Monday, Maseo, one-third of De La Soul, took to Instagram to remember the passing of Trugoy, who died at the age of 54 on Feb. 12. As he normally does on his social media, Maseo took a trip down memory lane, sharing fond memories he had with Trugoy and Posdnuos.
In one post, the rapper, DJ and producer shared an old photo of De La Soul signing their first record deal with Tommy Boy Records in 1988. Some notable hip-hop figures can be seen in the photo, including, Tommy Boy founder Tom Silverman and label president Monica Lynch.
In the post, Maseo wrote, "This is the day we signed our contract with Tommy Boy... Much Love And Respect To Monica Lynch."
G/O Media may get a commission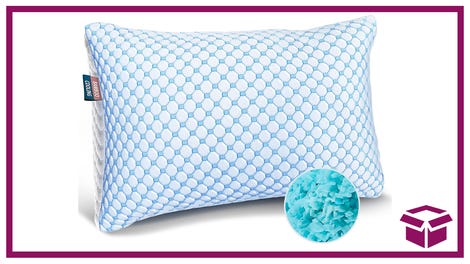 23% off
Nestl Cooling Pillow - Queen Size
The photo shows Trugoy the Dove with his signature haircut which can be seen in the music video for their 1989 hit record, "Me Myself and I."
Many hip-hop legends commented on the post including DJ Premier, Busta Rhymes, and Kid Capri.
In another post launched on Monday, Maseo shared a photo of a Black medallion that celebrates De La Soul's classic debut album 1989, 3 Feet and High Rising. In the caption, the New York DJ wrote, "Since 1988," representing when the group first formed.
Other hip-hop legends outside of the group have also shared their condolences, including Nas, who wrote a touching post on IG to remember the beloved MC, writing, "Trugoy The Dove You showed us it's ok to have fun not sad or too too deep or fight the power tho it was very much fight the power what u did so genius. The group made me wish I was them. Thank You."
Although Maseo and other hip-hop legends have spoken publicly on Trugoy's death, fellow De La member Posdnuos has yet to say or share anything.
The death of Trugoy, born David Jude Jolicoeur, is also sad and unfortunate considering that earlier this year, it was announced that many of De La Soul's early albums were set to debut on streaming services, after being trapped in "digital limbo" for years.
Younger fans who are unfamiliar with the group's catalog are finally going to get a chance to experience their incredible music, it's just sad that Trugoy won't be here to witness it.