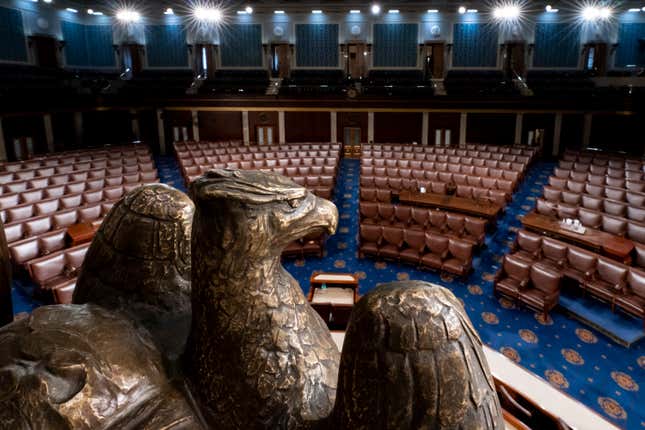 As the country gears up to hear President Biden's thoughts tonight for his State of the Union address, many folks will be wondering about the lack of diversity in Congress and how it will hopefully be remedied. In a new piece by The Associated Press, progress has been made when it comes having non-white lawmakers. However, there needs to be more—a lot more.
Marjorie Taylor Green, Queen of the Karens, Wants To Literally Divide The Country
Per AP:
"Rather than row after row of white men in suits, the House Republican majority increasingly has added Black, Latino and female elected officials to their ranks, an effort toward bolstering GOP diversity that's helping to make the new Congress the most racially and ethnically diverse ever. It's a slow yet unsteady progress toward creating a Congress more reflective of America. But it also spotlights a still stark gap on the House Republican side, where the new majority remains made up mostly of white, male lawmakers, which does not fully capture the changing demographics of the country."

Republican House Speaker Kevin McCarthy has managed to obtain more female candidates and people of color. However, there are only four Black Republicans in the House which is a record for Republicans within the 20th and 21st centuries. There are no Black women Republicans, but there are 27 Black women Democrats in the House.
Sadly, the number of Latinos in Congress does not accurately represent Latinos who make up a portion of the U.S. population. In total, 80% of non-white lawmakers are Democrats and 20% are Republicans. However, 13 members of Congress have openly said they are either gay, lesbian or bisexual which is the highest number seen in history. Out of 100 senators, just three are Black—and none of them are women.
It will be interesting to see if Biden decides to address this particular elephant in the room.