Charles Barkley doesn't want to be friends with stepfather LeBron James.

In fact, he doesn't care that James hopped on the Google and found out all of his misfortunes as a player. When asked about James' recent receipt-laced tirade, Barkley laughed it off.
"I was laughing; clearly he did some homework ... he Googled me and found some things," Barkley said on ESPN Radio Tuesday. "He was young when I was playing, so I appreciate that, but I'm not upset about it ... my criticism was fair and I'm good with that."

Barkley's criticism of James was fair. The Hall of Fame forward questioned why James would go to the media asking for more players when the Cleveland Cavaliers already have the league's highest payroll and two All-Stars in Kyrie Irving and Kevin Love. Barkley called James "whiny" and "inappropriate" for his profanity-laced postgame interview last week.
James apparently was tired of Barkley's shit, so he posted him up in the paint and proceeded to pound him with proof.
"I'm not going to let him disrespect my legacy like that," James said. "I'm not the one who threw somebody through a window. I never spit on a kid. I never had unpaid debt in Las Vegas. I never said, 'I'm not a role model.' I never showed up to All-Star Weekend on Sunday because I was in Vegas all weekend partying.
G/O Media may get a commission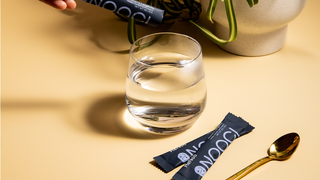 "All I've done for my entire career is represent the NBA the right way," he added.

James has a point, too. Old people (I'm including myself here) have a tendency to forget who they were when they were young. Barkley was a brute on and off the court. He has (or is it had?) a gambling problem and has found a second act in sports commentating on TNT. He's actually really good at it, but his criticism of James' competitiveness may have been the punch that hurt Bron-Bron's heart.
Needless to say, the two won't be friends anytime soon.
"I've only met LeBron casually. He's always been great to me," Barkley said. "But this notion that we have to be friends, we're never going to be friends."
And Barkley did throw out this jab before he left.
"Some of the stuff he said about me is correct—doesn't make the message I said about him incorrect," Barkley said. "Some of them are intimidated about LeBron [but] I'm not intimidated at all."