Anthony "Top Dawg" Tiffith, CEO of Top Dog Entertainment, isn't crazy about label star Kendrick Lamar landing GQ's Man of the Year cover and accompanying story.
"This week, Kendrick Lamar was named one of GQ's 2013 Men of the Year, an honor that should have been celebrated as a milestone in his career and for the company," Tiffith wrote in a press release, reported by MTV News. "Instead, the story, written by Steve Marsh, put myself and my company in a negative light."
Tiffith felt that he, his company and Lamar were so disrespected that he pulled Lamar from performing in the GQ Man of the Year party and issued the press release charging racism.
Tiffith went on to claim that the magazine article made unfair comparisons between his label and the infamous Death Row Records, whose founder, Suge Knight, is a reported Bloods gang member rumored to have extorted rappers into shady business arrangements. Knight was also shot during the shootout that killed Death Row artist Tupac Shakur. He was rumored to have been involved in what many believe was the retaliatory killing of Christopher "Notoriuos B.I.G." Wallace.
"The racial overtones immediately reminded everyone of a time in hip-hop that was destroyed by violence, resulting in the loss of two of our biggest stars. We would expect more from a publication with the stature and reputation that GQ has," Tiffith said.
G/O Media may get a commission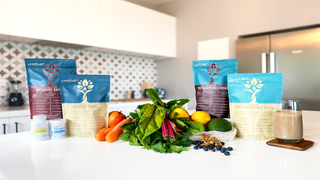 The TDE CEO asserted that the magazine article included subtle hints of racism and chided the label's standards.
In the piece for GQ, Marsh chronicled his trip with the dominating West Coast rap star to the 2013 MTV Video Music Awards. Marsh writes: "Twenty minutes later, Anthony 'Top Dawg' Tiffith, basically TDE's Suge Knight, asked if I had had a fun day. I said that I had and that I was surprised by their discipline. 'You guys seem so calm,' I said."
"Marsh's story was more focused on what most people would see as drama or bs. To say he was 'surprised at our discipline' is completely disrespectful," Tiffith's statement read. "Instead of putting emphasis on the good that TDE has done for west coast music, and for hip-hop as a whole, he spoke on what most people would consider what's wrong with Hip Hop music. Furthermore, Kendrick deserved to be accurately documented," the statement read and MTV News reports.
In response to the article, Tiffith pulled Lamar from GQ's Man of the Year party and performance in Los Angeles on Tuesday night.
"While we think it's a tremendous honor to be named as one of the Men of the Year, these lazy comparisons and offensive suggestions are something we won't tolerate," he finished. "Our reputation, work ethic, and product is something that we guard with our lives."
Read more at MTV News.