Revlon isn't having the best start to the new year, with an explosive lawsuit launched against the company claiming that CEO Lorenzo Delpani made several derogatory comments and believes that he can "smell" black people when they enter a room.
But the allegations don't stop there: Delpani, who is Italian, also reportedly hates "small-minded" and "dirty" Americans and thinks that all Jews "stick together," according to recently filed court documents viewed by the New York Post.  
Delpani reportedly made the comments in 2013, shortly after taking over the company. According to the lawsuit filed by Alan Meyers, 56, a former chief scientific officer at Revlon, Delpani reportedly wasn't fond of America and allegedly "couldn't wait to get back to a real country." Delpani also noted that the U.S. was becoming more like the terrorist group ISIS, also known as ISIL or the Islamic State. Meyers alleges that after a South Africa meeting, Delpani claimed he "could smell a black person when he entered a room."
Delpani was also reportedly shocked to learn that the company didn't have more Jews working there, considering that one of the biggest shareholders, Ron Perelman, was a prominent Jewish businessman, the Post reports. "Jews stick together," Delpani allegedly said, according to the lawsuit viewed by the Post. Meyers also said that he felt excluded at the company because he is Jewish.
Meyers, who began working with the company in 2010, believes that he was unjustly fired after he " … red-flagged safety issues in the production and manufacturing process," according to the Post. Meyers also claims in the lawsuit that Delpani bullied him, using him as a "human easel during a high-level meeting" by having him hold a whiteboard during a 30-minute presentation, the newspaper reports.
G/O Media may get a commission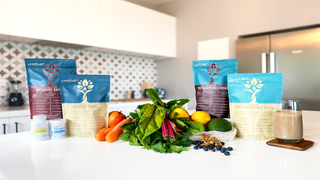 According to the Post, Meyers saw the incident as demeaning and noted that stress from the episode caused him to be hospitalized with chest pain.
Revlon disputes Meyers' claims, painting him as a disgruntled employee who couldn't handle the requirements of his job. "Mr. Meyers repeatedly demonstrated critical lapses in judgment and failed to perform at the high standard we demand of our employees," Revlon spokeswoman Kiki Rees told the Post.
Meyers is seeking unspecified punitive and compensatory damages, according to the newspaper.
Read more at the New York Post.