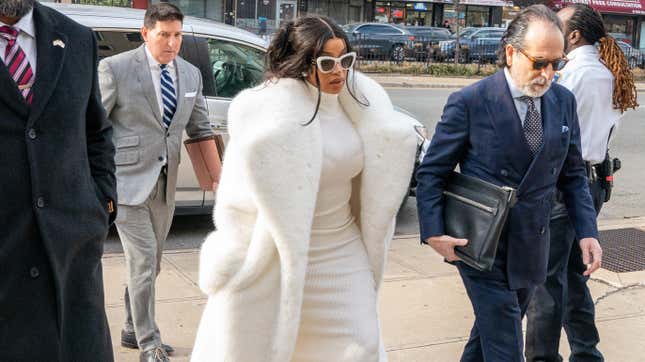 While rapper Cardi B accepted responsibility and a plea deal for her actions stemming from a 2018 fight at a New York strip club last September, it seems she hasn't fully completed her end of the bargain.
Making Love Songs: The Story Behind Dionne Warwick's "I Say A Little Prayer"
Per Hot New Hip Hop, terms for her plea deal included that she perform 15 days of community service but the "WAP" singer has not been able to fulfill those days—likely due to the passing of her husband's Offset's close cousin and Migos rap member Takeoff and subsequent aftermath. However, during her court date on Tuesday, a judge gave her a second chance to meet those obligations, extending the completion date to March 1, lest she face time in jail.
Following the news, Cardi's lawyer, Drew Findling said in a statement: "Personally and professionally, Cardi is dedicated to community service and charitable endeavors. She therefore appreciates the court giving her until March 1st to complete her community service commitment in Queens, New York."
As previously reported by The Root, in September 2022, Cardi pleaded guilty to third-degree assault and second-degree reckless endangerment. In a statement following her initial sentencing, the Invasion of Privacy rapper explained at the time: "Part of growing up and maturing is being accountable for your actions. As a mother, it's a practice that I am trying to instill in my children, but the example starts with me. I've made some bad decisions in my past that I am not afraid to face and own up to. These moments don't define me and they are not reflective of who I am now. I'm looking forward to moving past this situation with my family and friends and getting back to the things I love the most—the music and my fans."