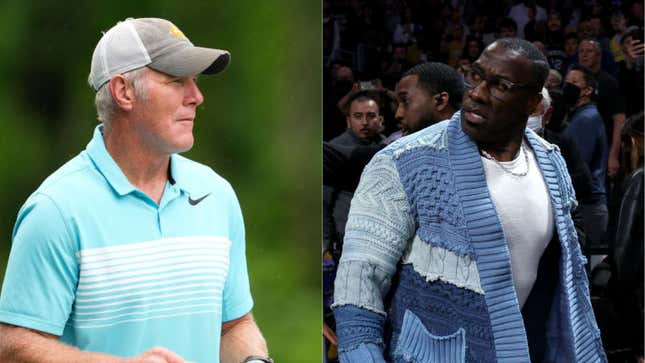 Unless ya'll forget, former NFL quarterback Brett Favre is still knee-deep in the largest welfare fraud scandal in Mississippi history after it was found that he pressed government officials to use state welfare funds to build new facilities at The University of Southern Mississippi, his alma mater.
LeVar Burton Is Still Championing Literacy In "The Right to Read"
But, on Thursday, Favre flipped the script, filing three different defamation suits against sports commentators Shannon Sharpe, Pat McAfee and Mississippi state auditor Shad White, according to the documents obtained by Mississippi Today.
Here's the reason why he's suing each of them.
Shannon Sharpe
As many sports fans know, Sharpe is an NFL Hall of Famer who is currently the co-host on the popular FS1 TV show Skip and Shannon: Undisputed. The lawsuit alleges that the former Denver Bronco defamed Favre when he referred to him as a "sorry mofo to steal from the lowest of the low" and that he "stole money from people that really needed that money."
G/O Media may get a commission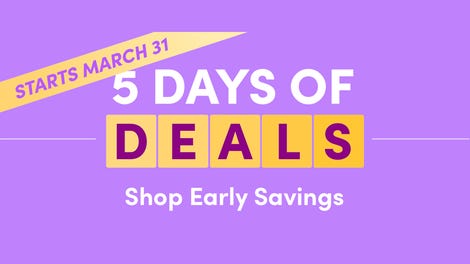 Sale sale sale
Early Savings - Wayfair's Five Days of Deals
Sharpe made those comments after newly filed text messages from 2017 and 2019 show Favre and former Mississippi Gov. Phil Bryant discussing how to repurpose $5 million in welfare funds that could be used to build a new volleyball stadium at the University of Southern Mississippi. His daughter was a member of the volleyball team at the time.
Pat McAfee
Similarly to Sharpe, McAfee is also a former NFL player and is currently a sports commentator, who has his own popular show called The Pat McAfee Show on YouTube. Favre is suing him because, in one of his episodes, he called him a "thief" who was "stealing from poor people in Mississippi." The suit also refers to McAfee making similar comments on Twitter.
Shad White
Not the most well-known person mentioned in the lawsuit, White is an auditor in Mississippi, his office was the first to discover the fraudulent spending that was taking away from welfare funds. According to the documents obtained by Mississippi Today, the lawsuit claims that White attacked Favre's "good name" to improve his own political career.
In response to the lawsuit, Fletcher Freeman, a spokesman for the State Auditor's office, said, "Everything Auditor White has said about this case is true and is backed by years of audit work by the professionals at the Office of the State Auditor."
Maybe Favre needs to stop pointing blame at other people who have been dragging his name through the mud and instead look within. YOU are the one who was trying to use state welfare funds to improve facilities at your alma mater.
YOU are the one who was seen in text messages trying to use welfare funds without the media knowing. Don't try to flip the blame now. No matter how much you claim you didn't know that the money was coming from the state welfare programs, you still have to answer for trying to hide it.
The text messages obtained by Mississippi Today clearly see you asking, "If you were to pay me is there anyway the media can find out where it came from and how much?"
If that isn't an indication that you're trying to hide any wrongdoing, I don't know what is.