Earlier this week, Florida state Sen. Frank Artiles made headlines after he referred to six black colleagues as "niggers." At the same time, reports emerged that a black female state attorney had received a noose in the mail at her office in Orlando, Fla., in response to her refusal to pursue the death penalty in state murder cases.
Perry E. Thurston Jr., a Florida state senator representing the 33rd District and a member of the Florida Black Legislative Caucus, was present during Artiles' racist rant and confronted him about it, and now, in an op-ed for the Huffington Post, Thurston says it's time to call out the racism in Florida politics.
"We have worked too hard and sacrificed too much to be treated like the help," Thurston wrote.
Thurston says that Artiles has a long history of making racist, sexist and inflammatory comments, but he is not the only Florida politician who has done so; last year, former Assistant State Attorney Ken Lewis referred to the people of Orlando as "Third World miscreants and ghetto thugs."
Thurston reminds us that last month Stan McCullars, an official with Seminole County, said that Aramis Ayala, the first black woman elected state attorney, "should be tarred and feathered if not hung from a tree."
G/O Media may get a commission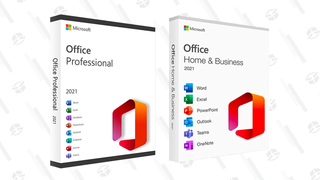 89% off
Microsoft Office Professional 2021 Lifetime License
As previously reported on The Root, Ayala made headlines last month when she said that she would not pursue the death penalty in the case of accused cop killer Markeith Loyd or any other case during her tenure as a state attorney. Florida Gov. Rick Scott removed her from the case as well as 22 other first-degree murder cases. Ayala subsequently sued Scott, but in the aftermath, she has been the target of racist harassment in the form of letters and cards being mailed to her office, one of which contained a hangman's noose.
Florida Politics reports that Ayala has been called a "stupid bitch" and "useless hood rat" in messages on Facebook, and a YouTube commenter said, "She should pick cotton for the rest of her life and be whipped."
Thurston believes that Scott and the Florida Legislature are siphoning power from Ayala in an attempt to bully her into agreeing with Scott's politics and beliefs regarding the death penalty.
Artiles resigned Friday, and Thurston says that while that is a good thing, racist actions need to be addressed just as much as racist rhetoric. Thurston also says that no matter what role a black elected official is serving in, he or she must be honored and respected.
"We are not asking for your respect," Thurston writes. "We are demanding it."
Amen.
Read more at the Huffington Post and Florida Politics.