Florida prosecutor Aramis Ayala on Tuesday filed a lawsuit against Gov. Rick Scott after he stripped her office of some 23 first-degree murder cases because she refused to pursue the death penalty.
According to CNN, Ayala, the state attorney for the 9th Judicial Circuit, claims that Scott's decision violated her constitutional rights, marred her reputation and deprived those who elected her "of the benefit of their votes" after he assigned her cases to another prosecutor.
"The governor did not take this drastic step because of any misconduct on Ayala's part, but simply because he disagreed with her reasoned prosecutorial determination not to seek the death penalty under current circumstances," the lawsuit reads.
Currently, 5th Judicial Circuit State Attorney Brad King, who is also named as a defendant, has been handed the cases.
The discord between Scott and Ayala started after Ayala refused to consider the death penalty in two separate high-profile cases involving Markeith Loyd, who is accused of killing Orlando Police Master Sgt. Debra Clayton and his ex-girlfriend Sade Dixon, who was pregnant at the time.
G/O Media may get a commission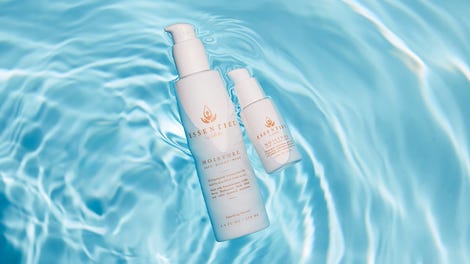 20% off
Essentiel by Adele
Ayala also said that she would not pursue the death penalty in future cases, citing various reasons, including studies that show it provides no public safety benefits, is not a deterrent and ends up costing the state more than cases in which the defendant is sentenced to life. Ayala also said that the death penalty gives victims' families false hope.
"Some victims will support and some will surely oppose my decision, but I have learned that death penalty traps many victims' families in decadeslong cycle of uncertainty," she said. " ... I cannot in good faith look a victim's family in the face and promise that a death sentence handed down in our courts will ever result in execution."
The governor expressed his displeasure with Ayala's decision.
"The moment I heard that she had decided not to prosecute Markeith Loyd to the full extent of the law, it bothered me personally," the governor said Tuesday.

Scott said he asked the prosecutor to recuse herself from Loyd's case in March, but when she refused, he reassigned it to King, giving a nod to the families of Dixon and Clayton and that of Orange County Sheriff's Deputy Norman Lewis, who died in a crash during the manhunt for Loyd.
"These families deserve a state attorney who will aggressively prosecute Loyd to the fullest extent of the law and justice must be served," he said in a statement Tuesday.
However, Ayala insists that state law gives her "absolute" discretion in deciding how to deal with cases, and that the defendants violated her rights "when they assumed the authority to veto the prosecutorial discretion of an independent elected official," according to the suit.
The lawsuit claims that Scott chose King as a replacement because of his "well-known" support for the death penalty, painting Scott's decision as being "motivated by a specific desire to influence the course of capital prosecutions in Ayala's circuit."
The lawsuit seeks an injunction to order Scott to reinstate Ayala as prosecutor on the cases and prohibit him from replacing her with any other state official. She is also seeking an injunction to prevent King from taking up her duties.
"State Attorney Aramis Ayala has the right to use her discretion to determine how and to what extent she's going to prosecute cases in her district. That is the right that the voters gave her," her attorney, Roy Austin of Washington, D.C., said.
In November 2016, when Ayala was elected, she became the first African-American state attorney in Florida. Her term only began in January.
Her lawsuit emphasizes that Ayala would be willing to consider the death penalty in "appropriate" cases, adding that she came to her decision to seek life without parole in Loyd's case after researching the law and the facts of the case and meeting with victims' families, reviewing files from other cases, and speaking with others involved in the criminal-justice system.
The lawsuit accuses Scott of mischaracterizing "Ayala's careful weighing of the circumstances."
When the governor asked her to recuse herself, "she refused and asked him for the opportunity to explain her position. He declined and ended the call after less than 30 seconds," the lawsuit claims.
Read more at CNN.