The Orange County Sheriff's Office in Florida is investigating after a noose was mailed to the office of State Attorney Aramis Ayala, who announced last month that she won't pursue the death penalty in any case she handles during her tenure.
Orlando Weekly reports that Ayala's chief investigator, Eric Edwards, contacted sheriff's deputies with the court services division on March 28 and notified them that Ayala's downtown Orlando office had received two envelopes over the course of two weeks with disturbing messages.
From Orlando Weekly:
The state attorney's office employees opened the first envelope, received on March 20, and found a white piece of paper with the message, "SOONER OR LATER A NIGGER WILL BE A NIGGER" in black blocked letters. The envelope also contained three white business cards with the words "You are an Honorary Member of S.P.O.N.G.E." on one side and "Society for the Prevention of Niggers Getting Everything" on the other side. The second envelope, received on March 28, contained an index card with a noose made of green twine taped to the card, according to the report.

Employees believed both envelopes may have been sent by the same person, but the Sheriff's Office says it has not been determined if they were sent by the same individual. Investigators said they would contact the postal inspector's office to see if they could conduct an inquiry into the origin of the messages, the report says.
According to the sheriff's report, Ayala was made aware of the envelopes and their contents, and she believes that not only was the noose meant to be a threat to her, but the March 20 envelope was meant as a racial message and could be a hate crime.
As previously reported on The Root, Ayala announced on March 16 that she would not pursue the death penalty in the case of accused cop killer Markeith Loyd or in any other case she handles while serving as a state attorney.
G/O Media may get a commission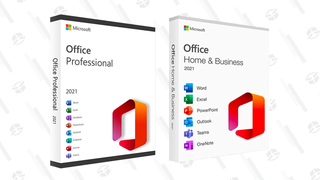 89% off
Microsoft Office Professional 2021 Lifetime License
Ayala is the first black woman to be elected as a state attorney in Florida, and she received immediate backlash for her statements. A Seminole County clerk of the court posted on Facebook that Ayala should "get the death penalty" and be "tarred and feathered if not hung from a tree."
Gov. Rick Scott subsequently removed her from the Loyd case as well as 22 other first-degree murder cases with the reasoning that Ayala would not "fight for justice."
Ayala then sued Scott, claiming that his decision violated her constitutional rights, marred her reputation and deprived those who elected her "of the benefit of their votes" after he assigned her cases to another prosecutor.
Speaking about the noose mailed to her office, Ayala told WHPB, "I have gotten a lot of pushback. I received a noose that was mailed to my office. I received several types of derogatory and racist remarks to me, personally and professionally."
Read more at Orlando Weekly.