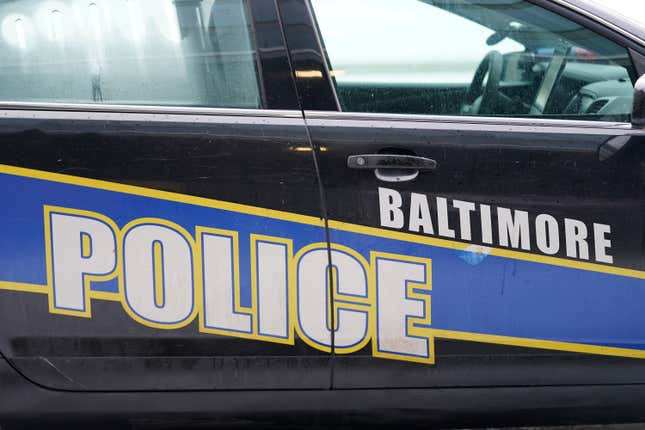 The city of Baltimore paid $6 million to the family of Elbert Davis Sr., a Black man who was killed in 2010 in a high-speed police chase, per WYPR. The incident involved the police department's Gun Trace Task Force, a sleazy police unit accused of a number of egregious crimes.

Small Town Horror: The Story Of The Cops Who Let A Man Drown
In 2010, Davis and his partner were driving through Northwest Baltimore when his car was struck head-on by Umar Burley, a man fleeing the members of the task force. The report says Burley was being pursued over suspicions of drug activity, however, it was found 7 years later that the police planted heroin in his vehicle when he fled after the crash. Davis died in the hospital hours later.
Apparently, the task force had a history of planting drugs, stealing drugs from drug dealers, assaulting city residents, falsifying reports and every criminal thing a cop could get away with, per ABC News.
Their misconduct resulted in $22.2 million in settlements across 40 different cases and dozens of wrongfully jailed victims petitioning for their cases to be overturned, the report says. The Davis family lawsuit is just the latest burden from the unit's 10-year streak of foolery.
It also shows that even after the disbanding of the unit in 2017, the city is still paying for the faults of the officers. Fortunately, the officers are paying up too, but with prison time.
Read more from CBS News:
The ringleader, former Sergeant Wayne Jenkins, admitted committing multiple armed robberies and stealing hundreds of thousands of dollars in drugs. He is serving the harshest sentence: 25 years in a Kentucky prison. Jenkins is expected to be released in 2038.

Maurice Ward and Evodio Hendrix both got seven-year prison sentences. They were released in February 2022, serving less than five years behind bars.

Former Detectives Daniel Hersl and Marcus Taylor were the only two not to accept a plea deal and go to a jury. Both got 18-year sentences. Hersl shared letters with WJZ where he still proclaims his innocence.

Jemell Rayam is serving 12 years and is currently in a secure medical detention facility in Minnesota. He is expected to be released in May 2027.

Momodu Gondo is serving a 10-year sentence in North Carolina. His release date is in 2025.

Sergeant Thomas Allers, another supervisor, is serving a 15-year sentence in Florida and his release date is in June 2030.
It seems every new crime-fighting unit introduced in a big city has issues. The SCORPION neighborhood crime-fighting unit in Memphis was disbanded after multiple complaints of excessive force and of course, being accused in the fatal beating of Tyre Nichols. New York disbanded their plainclothes anti-crime units in 2020 following accusations of abusing stop-and-frisk routines and fatally shooting civilians.
And people have the nerve to wonder why the public is skeptical of the increase in police budgets. When the money is going toward putting knuckleheads in badges on the streets to do everything but their job, it's a disservice to the community, public safety and the police officers who want to keep their oath.