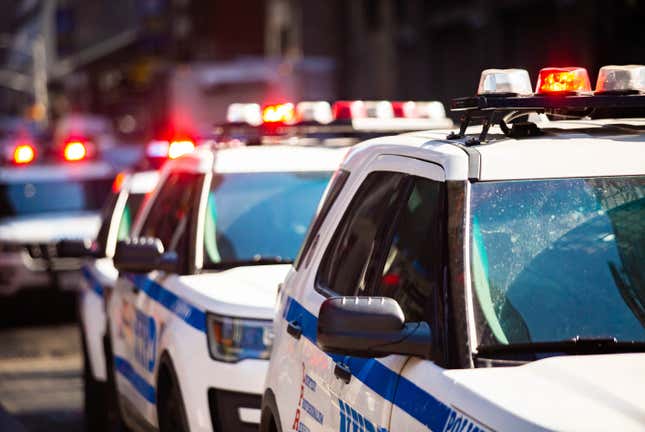 In case you needed another reason to despise law enforcement, look no further than the Pennsylvania police chief accused of helping to distribute narcotics. On Wednesday, federal prosecutors announced that Shawn Denning, 41, could face up to 20 years in prison.
Denning is facing six counts total for drug distribution. Prosecutors allege his crimes include distributing drugs like cocaine and methamphetamine from June 2021 to October 2022. Greensburg Mayor Robert Bell confirmed that Denning no longer works for the city.
Drug Enforcement Administration investigators stated that they used an informant to gather evidence against Denning. The informant told Denning that he knew he was a cop but heard a rumor that he could help him find drugs. In Nov. 2021, Denning played middleman between the informant and a cocaine dealer.
Denning had told the informant: "I don't sell anything man I just know folks is all. Dude will handle it all he's trustworthy." In February 2022, the informant bought another ounce of cocaine from that same dealer. Then from May to July 2022, Denning introduced the informant to dealers selling substances like ecstasy and Adderall.
Authorities confirmed some drugs were sourced in California and Arizona and then delivered to the informant through the mail. Denning also helped facilitate the deal going smoothly by looking into complications during the exchanges, sent product prices to the informant and would inspect the quality of the product after it was received.
In total, prosecutors charged Denning with five counts of "aiding and abetting" the distribution of narcotics. The sixth count is "conspiracy to possess with the intention to distribute" narcotics.
On Tuesday, Denning was released on $250,000 bail. He had been with the department since 2008. Before that, he previously served as a Marine for four years. As of Wednesday, a lawyer for Denning was not listed in a court database.