I am going to need announcers to use their white-people words when talking about Venus Williams' domination in tennis. Sure, Venus and Serena have been at the top of the tennis world for 20 years, so describing their game and the way they annihilate their opponents shouldn't be new to announcers. Alas, an assclown still can't find the right words.

Venus Williams, 36, and ranked No. 17 in the world, was destroying Switzerland's Stefanie Voegele during the Australian Open on Wednesday when ESPN commentator Doug Alder began explaining how Williams was moving in to attack Voegele's second serve.
"She misses a first serve and Venus is all over her," Alder said. So far, so good.

Then this: "You see Venus move in and put the gorilla effect on. Charging."
Um ... super confused here. Let's assume for the sake of argument that Alder uses racially charged descriptors in a sports context; then what the fuck is the gorilla effect? No, seriously. All obvious intended and unintended racism aside, what does the "gorilla effect" even mean?

I'm no sportscaster, but if any sportscaster would like to explain what the hell that means, I'm @SACrockettJr on Twitter. Tweet me or leave it in the comments. Even gorillas, wild gorillas, are offended by this comment because they don't want to be spoken of in a context that doesn't describe them. Just talked with a wild gorilla and he said, and I quote, "We don't have an 'effect' other than being dope, so that man is racist."
G/O Media may get a commission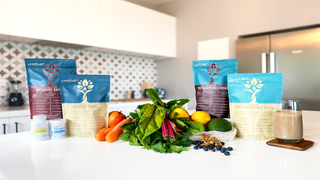 Now, let's assume the asshat announcer was really trying to say that Williams was using Voegele's soft second serve to attack her opponent. Here's where things take the racist-y turn. Why do black women conjure images of gorillas? And why do the Williams sisters always have to deal with this? Why can't they just be the awesome tennis stars that they are? Surely, Angelique Kerber, Agnieszka Radwanska and Simona Halep would never be described as such.

Doug Alder created the "gorilla effect," and while I don't know what it is, I hope that ESPN uses the "gorilla effect" when they come for his job.
Charging.