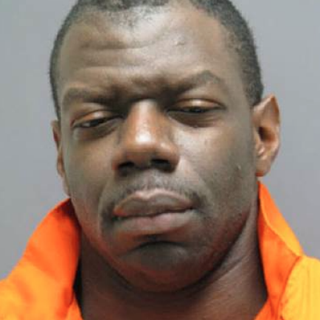 Prince William County Police Officer Ashley Guindon, 28, completed her official ceremony to join the Virginia force Friday and was working her first full shift Saturday when she responded to a domestic violence call with two other officers. When Guindon and her fellow officers arrived at the front door, "the subject opened fire," Prince William County Police Chief Steve Hudson told USA Today.
All three officers were hit. A second wave of officers responded to the shots-fired call. Guindon died later that evening. Her field-training officer, David McKeown, 33, and the third officer who accompanied them, Jesse Hempen, 31, received non-life-threatening injuries, USA Today reports.
Ronald Hamilton, 32, an active-duty Army staff sergeant assigned to the Joint Staff Support Center at the Pentagon, was arrested on the scene. Once police searched Hamilton's home they found his wife, Crystal Hamilton, 29, dead as the result of a gunshot wound. The couple's 11-year-old son was found inside the home unharmed. He is currently staying with relatives.
Ronald Hamilton has been charged with "one count of murder of a police officer, one count of murder, two counts of malicious wounding of a police officer, and two counts of use of a firearm in commission of a felony," according to the newspaper.
According to NBC News, Hamilton could face the death penalty.