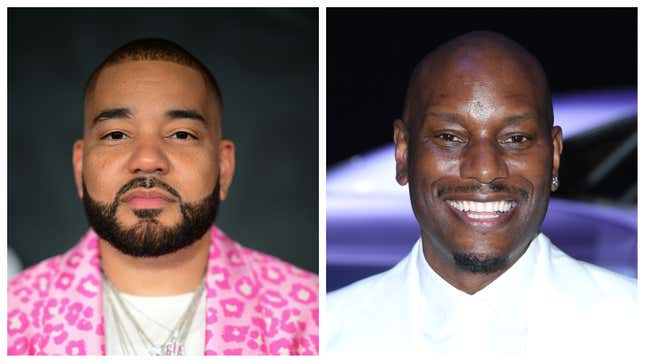 It's no secret that Fast & Furious actor Tyrese has been making headlines for comments about his marriage, love life, and everything in between over the years, causing both everyday people and fellow celebs to chime in on his antics. Well now, during his recent appearance on The Breakfast Club on Thursday, the "Stay" singer took the time to address it all and particularly comments made by his "brother" and TBC host DJ Envy.
Small Town Horror Story: The Mississippi Burning of Three Anti-Segregationists
For context, the two had been just acquaintances up until about 10 years ago when Envy was exposed for infidelity in his marriage. After hearing about it, Tyrese stepped in to help him and his wife Gia Casey mend their relationship and counseled them for about six months. Since then, the two became closer with Envy being a witness to all the subsequent mess that the Baby Boy actor went through with his own relationships. Naturally, as a radio host of a show that regularly covers happening in pop culture and Black culture however, Tyrese's woes were often the subject of fodder and apparently Envy's commentary over the years rubbed Tyrese the wrong way.
So on Thursday, the "Lately" singer brought up that fact and attempted to get clarity from Envy on why his personal afflictions were being talked about as a joke and questioned why he didn't reach out to him during his time of need.
"This the part I don't appreciate about Envy," Tyrese began. "Is when 'Tyrese divorce' comes across y'all headlines, where is that same heart and love that I extended to you that you could extend to me? Instead of it just being paper pushing, 'Tyrese is on the 'gram again.'"
He continued:
"While every on-air personality, blog, podcast whatever, they got a job to do. They gon' say things for clickbait, ratings, this and that. But when you have certain people on the radio and you've developed some type of relationship with'em...everybody go through things.

But why is my marriage funny? Why is my divorce just something to talk about? Where is the outreach? Where is the call?"
In response to that, Envy brought up an analogy about a preacher spewing out one message but living in a way that communicates something different, alluding to the fact that the things Tyrese says and how he acts don't match and that while he respects the message, he lost respect for the man.
Envy goes on to explain how he had to block the "Sweet Lady" singer from his phone after noticing that his words and actions weren't lining up and in an attempt to remember his "brother" as the person he was before that change. Envy also noted that the block became necessary after Tyrese allegedly said disrespectful things to his wife, which only exacerbated their disconnect and made the radio host want to "box him in the mouth."
"I never talked to your wife in a disrespectful manner," Envy said. "And you talked to mine in a disrespectful manner. And I never told nobody that. But as a man, some of the things that you said deserved me to box your mouth. To the point where my wife doesn't even call you back anymore. So that was the reason I stopped talking to you and wouldn't reach out to you anymore. I'm like, 'I don't want to remember my brother as that.'"
In his defense, Tyrese claimed that whatever things he said and did during that time were a result of him being on Rexulti psych medication and that he didn't remember what he said or did during that time. He also likened his actions to that of person who acts out when they're drunk and said that they shouldn't be beholden to that and that it was convenient for Envy to "step back" from their friendship.
"The things that I said and did, the people that I rubbed the wrong way, the things that I posted, my conduct overall that was literally out of my control—I've literally prayed that people could find it in their heart to not hold me to something I said and did when I was literally out of my mind," Tyrese explained. "And if we could expect god to give us grace, we should always extend that same grace."
By the end of the interview, the two seemed to be on somewhat good terms. But in a post to Instagram later on Thursday, Tyrese posted a clip from the interview in addition to previous clips of Envy talking about his own marital woes on The Real and how the "Signs of Love-Making" singer stepped in with the caption:
My beloved mother RIP used to always say, 'Son, you could have the BIGGEST heart and the best of intentions towards everyone...jump over moons, climb mountain, jump over the ocean and STERS on behalf of someone you love...And yet when it's your time, when it's YOUR moment of trauma and to go through an unexpected dark season it's CRICKETS!

That harsh reality that you may go the rest of your life over extending yourself and HEART to others...Sadly MOST won't even jump over a puddle of water for you...Pray for me y'all...After this breakfast club interview I am triggered and just want a hug and to be reminded that I am loved..Pray for me you guys I'm feeling discouraged.
While Envy hasn't responded to that post, he did repost another user's commentary of the interview that read: "Learn who you call your brother/sister. I agree 100% with @djenvy. Most people love playing the victim role."