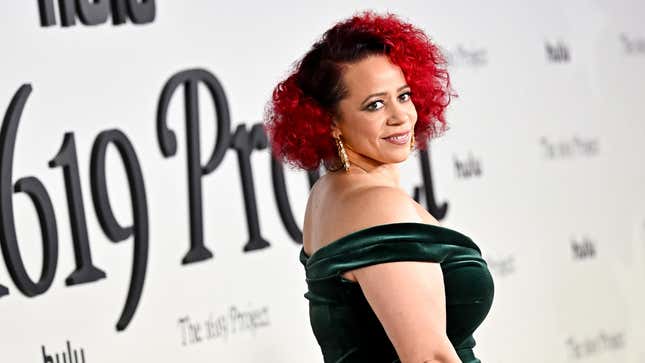 On Thursday, the world premiere of Hulu's The 1619 Project docu-series was released to audiences.
Hosted by Nikole Hannah-Jones and adapted from essays from her New York Times No. 1 bestselling The 1619 Project: A New Origin Story that examined how the legacy of slavery shapes different aspects of contemporary American life, the first episode examined both the importance and necessity of reparations for African-Americans and how it could be actualized in today's context.
Along with advocating for state and/or federal-level reparations and the returning of land rightly owed (40 acres and mule sound familiar?), during an interview with NBC News, Hannah-Jones detailed additional things that should be included such as "a large invest investment into Black communities and Black institutions that have been divested in and strong enforcement of existing law."
"Every time there is a local or state reparations bill that's moving forward, it just further legitimizes the larger federal effort. So I definitely am an advocate of both," she explained, later adding: "We do have pretty good civil rights laws, what we don't have is good enforcement of them. "
And while Hannah-Jones makes it clear that the just implementation and enforcement of reparations would aid in the fight for fair treatment, equality and socioeconomic equity for Black folks, she says it can only be made possible through true acknowledgment of the consequences of slavery and the contributions of Black Americans in this country.
"You cannot fully and accurately understand the country that we live in today if you have not dealt with the primacy of the legacy of slavery, that slavery is one of the oldest institutions in America," Hannah-Jones said. "It is foundational. Foundational to our economic, political, social, and medical systems and it is shaping our society, whether we acknowledge it or not.

The operative phrase "whether we acknowledge it or not" and the release of this project is especially timely considering the current push to ban and essentially erase pivotal facts of African-American history from racist people in positions of power (looking at you De-trashis, DeSantis.)
The 1619 Project, released in tandem with Disney's Onyx Collective and executive produced by Hannah-Jones, Roger Ross Williams and Oprah Winfrey, is available to stream now.