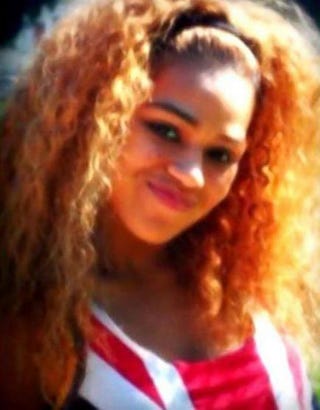 A 19-year-old California woman is fighting for her life after taking a friend's prescription medication and having an allergic reaction that caused her "body to burn from the inside out," according to news station KABC.
Yaasmeen Castanada began feeling sick on Thanksgiving and took a friend's antibiotic, Castanada's mother, Laura Corona, told the news station. Less than 24 hours after taking the medication, Castanada began feeling worse, "her body breaking out in massive blisters as if she had been burned from head to toe," the news station reports. 
"Heartbreaking, just unreal. Just watching your daughter burn in front of you, literally burn in front of you," Corona told KABC.
Castanada was rushed to the hospital and was in intensive care in the burn ward at UC Irvine Medical Center. Castanada was on a ventilator, her entire body covered in bandages, with more than 70 percent of her body damaged.
According to the news station, Castanada "suffered a life-threatening allergic reaction called Stevens-Johnson syndrome." Stevens-Johnson syndrome is a rare allergic reaction of the skin and mucous membranes, according to the Mayo Clinic.
"It can be considered a burn from the inside out because of mucosal involvement," dermatologist Dr. Lawrence Matt told KABC.
Castanada, who has a 4-month-old daughter and is a sophomore studying civil engineering at California State, Los Angeles, has had a few surgeries thus far and will need to stay in the hospital for some time in order to undergo extensive rehabilitation, her mother told KABC.
Castanada's family created a GoFundMe to try to offset the cost of her hospital stay. They hope to raise some $50,000, and according to the news station, Castanada's mom has only one wish for Christmas: "For her not to suffer. That's all I want."
Read more at KABC.