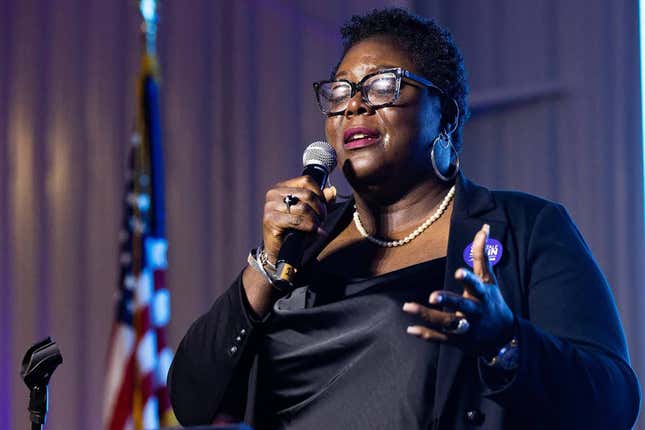 That's the sound of yet another glass ceiling cracking wide open for Black women in this country. Christale Spain was just elected to chair South Carolina's Democratic Party, making her the first Black woman to lead the state's Democratic party. And while that would be big enough news on its own, it's even more consequential than you might think.
Republican-Led Political Expulsions Like In Tennessee Will Be The New Norm
Earlier this year, the Democratic National Committee voted to make South Carolina the kickoff state for their Presidential primary. The decision was spearheaded by President Joe Biden, whose success among Black voters in South Carolina during the last primary election likely cemented his Presidency. The Palmetto State will now usurp Iowa and New Hampshire in the primary election to highlight the party's diversity.
Spain will now take charge of the state party with all eyes turned to South Carolina during the primary, putting her and her leadership center stage during the 2024 election.
"The work I do for this party is because I love y'all," Spain told the crowd after winning the election. "I promise you that I am going to do the work that is needed to move our party forward."
Her work extends far past ushering Democrats through what should be an uneventful primary. She'll also be tasked with galvanizing Democrats in the 2024 General Election, which is no easy task in a state like South Carolina.
"I now know from all the experience, all of the volunteering, all of the jobs that I've held, the importance of this role, who is setting the stage, who is implementing the strategy, so that we can win," Spain told reporters, according to the Associated Press.