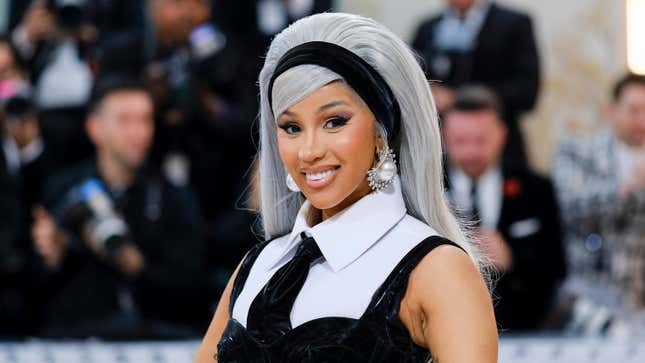 Two months after YouTuber Tasha K lost her second appeal and was ordered to pay $4.25 million in the defamation suit brought against her by rapper Cardi B, the popular gossiper is filing for bankruptcy.
Making Love Songs: The Story Behind Dionne Warwick's "I Say A Little Prayer"
Per Billboard, Tasha submitted court documents to file Chapter 11 bankruptcy on Tuesday and alleged that there's no way she can pay Cardi what she owes as she has less than $60,000 in total assets. Those assets include a 2021 Chevrolet Silverado, two Louis Vuitton purses, $95 in her bank account, and her "UnWineWithTashaK" YouTube channel, the latter of which the monetary value is listed as "unknown." Tasha's Google account was previously garnished by Cardi's legal team last year, which held a grand total of $10,000.
This is the third move Tasha has made to seemingly get out of paying the "Up" rapper what she owes her after a jury found her liable for "defamation, two other forms of wrongdoing, invasion of privacy through portrayal in a false light, and intentional infliction of emotional distress" back in January 2022. As previously reported by The Root, Tasha was subsequently ordered to pay $1.25 million in damages and $3 million for punitive damages and legal fees. In the year since that ruling, Tasha filed two appeals, the first of which was thrown out "without jurisdiction." The second appeal was unsuccessful due to the fact that Tasha and her legal team failed to "properly make that argument to the trial judge, meaning she forfeited the right to do so before an appeals court."
It remains to be seen whether this attempt will prove fruitful after all this time.