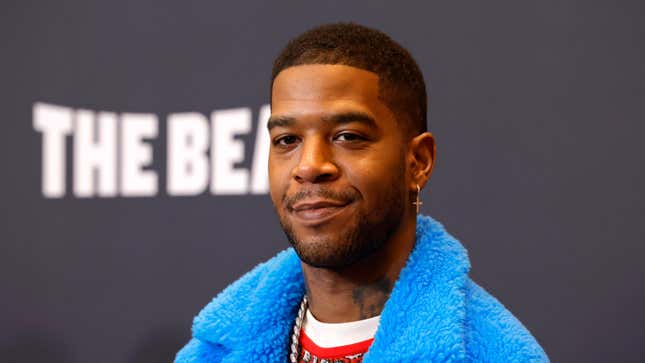 You know those episodes in cartoons where they'd show how differently a character's life would turn out had they made one different decision? Well, I'm now having similar thoughts thanks to rapper Kid Cudi who recently revealed he missed out on nabbing the lead role in Jordan Peele's 2017 Oscar-winning film Get Out.
Issa Rae and Kid Cudi in Young Love Is Our TV Pick This Week
This revelation came over the weekend during an #AskScott session on Twitter, where the Entergalactic creator regularly answers fan questions. After being questioned if there was one film role he wishes he would've gotten, the "Day 'n' Nite" rapper responded:
"I wish I got Get Out. I auditioned and Jordan was impressed and I thought I ate that shit up. I was so salty I didn't get it that I didn't even go see it in the theater when it was poppin'. I watched it a year later at home, [I was] pissed about that. I was sick haha but to be real, Daniel [Kaluuya] was the best choice he's a master and did a phenomenal job."
Wow, I can't lie—I would've loved to go to an alternate universe or timeline to see what Get Out would have looked like had Cudi (legal name Scott Mescudi) gotten the role. I mean, he's already a respected musician and a critically acclaimed creator thanks to his own 2022 Netflix film, Entergalactic. I wonder if landing this role would've jump started the creation of that and steered him into more acting and TV/film creation.
I also wonder what this would've meant for Kaluuya, whose star undoubtedly rose even the more after his Academy Award-nominated performance in the film. But like the saying goes, 'what's yours will never pass you by.' So maybe things worked out for the best for everyone.