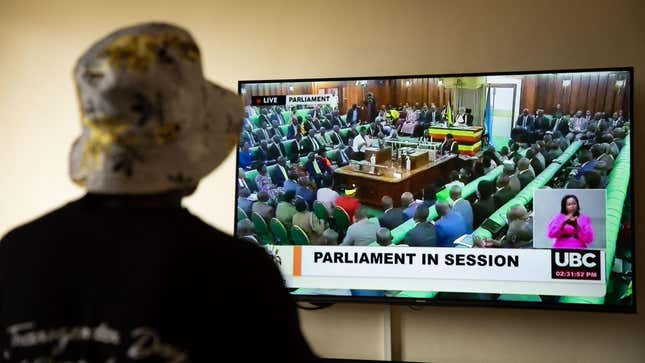 Even though Uganda already made same-sex acts illegal, earlier this week lawmakers voted to ban people who identify as LGBTQ+. The legislation is called the anti-homosexuality bill and its purpose is to prevent the alleged promotion of gay identity. Out of the nearly 400 representatives voting, only two voted against it.
$850 Per Month for Black Women in Atlanta
British colonial-era laws made same-sex acts illegal in Uganda. However, the new law outlines an act called "aggravated homosexuality," which means that if someone has sex with someone who is HIV positive, they could face the death penalty.
In addition, the law would also punish anyone who identifies as queer or gay as well as folks who seemingly promote or support LGBTQ identity. Ugandan LGBTQ activist Richard Lusimbo explained to NPR that "the LGBTQI community has basically been told, you can't raise your head, you can't be seen, you can't be heard."
He continued by stating: "From the very start, this whole bill coming into Uganda was because of, for example, American evangelicals who would come to Uganda. And what's happening in Uganda is not just in isolation."
White House National Security Council spokesperson John Kirby stated that Washington is "watching this real closely" while United Nations High Commissioner for Human Rights Volker Türk said what was happening in Uganda is a "deeply troubling development."
Türk explained: "If signed into law by the president, it will render lesbian, gay and bisexual people in Uganda criminals simply for existing, for being who they are," he said. "It could provide carte blanche for the systematic violation of nearly all of their human rights and serve to incite people against each other."
The president of Uganda, Yoweri Museveni, has publicly supported the legislation and is anticipated to make it a formal law.