If you ever wanted to know just how much Trump fans are inspired by their leader, look no further than Steve Spaeth, a Wisconsin conservative who proudly claimed that if America moonwalked back into a civil war he'd have no problem shooting his liberal sister in the face.

Ed Pilkington, a reporter for The Guardian, spent a week attending Trump rallies in Missoula, Mont.; Mesa, Ariz.; Houston; Mosinee, Wisc.; and Charlotte, N.C.—attempting to capture the emotions that the president creates with his impassioned (read, racist and xenophobic, oh, and also sexist, rhetoric).
Buried in Pilkington's super-long piece, was Spaeth, a 40-year-old, West Bend, Wisc., resident who operates a home exteriors company, and is a jewel of a man. Spaeth was totally cool with Pilkington characterizing his feelings for anyone who doesn't view politics from his perspective.
"I have a deep and absolute disgust for these human beings," Spaeth said.
Here's Spaeth's list of those whom he hates.
CNN

George Soros

Hillary Clinton

Cory Booker

Elizabeth Warren, whom he referred to as "Pocahontas"
"They want to turn America into a socialistic country," Spaeth said. "It's disgusting."

G/O Media may get a commission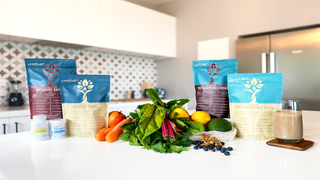 When Pilkington asked how far his hated was willing to go, Spaeth noted that he'd be willing to kill his own sister, who is a liberal and votes Democrat.
"If there is a civil war in this country and you were on the wrong side," Spaeth said he told his sister, "I would have no problem shooting you in the face."

The reporter asked if he was joking, to which Spaeth replied: "No, I am not," he said. "I love my sister, we get on great. But she has to know how passionate I am about our president."