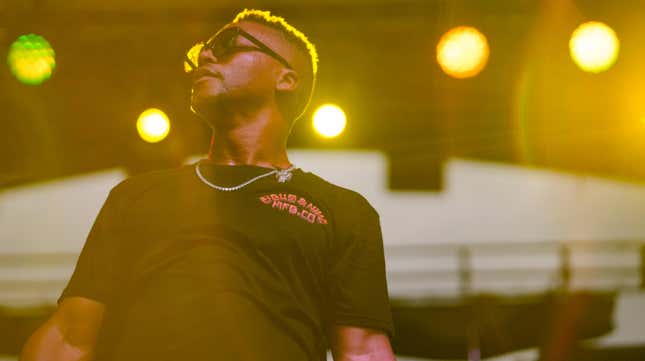 Rapper, producer and educator Lupe Fiasco has always taken his role as a hip-hop advocate very seriously. Last year, he pioneered a rap class at MIT that explored the meaning behind classic lyrics from legendary emcees. Now, Lupe has entered the AI conversation—but will it do more harm than good?
Tackling A Black Maternal Health Crisis & Embracing Reproductive Justice | The Root Institute
The "Kick, Push" artist has partnered with Google for an AI tool called TextFX that will help with the "writing process of creating raps." Fiasco stated in a Google Lab Sessions video, "Rap is born out of technology. Rap wouldn't exist if it wasn't for these technological advancements."
"DJing, for example, and direct drive turntables, so you're able to be very accurate with breakbeats and stuff like that. Microphones, recording studios, now you're able to lay more ideas." Lupe then remarked that AI will also be an instrument to propel the genre forward.
"What's next?" he asked. "Artificial Intelligence, large language models—rap's optimal for it." Lupe teamed up with creative technologist Aaron Wade and his crew to provide songwriters with resources to boost creativity. During the session, Wade explained their collaborative process.
"So, initially, we thought that maybe Lupe would want an AI system to write lyrics for him, verses and raps. But it turns out he didn't want that at all," Wade explained. "What he wanted was a tool that helped him explore the universe of possibilities that can arise from any given word or phrase or concept."
By providing TextFX a list of certain words, users will be able to find different rhymes, metaphors, meanings and syllables. Artificial Intelligence has been an incredibly complex topic in hip-hop, as it has already been used to emulate the voices of several prominent artists with Drake, Kendrick Lamar and The Notorious B.I.G. being examples.
While the onset of AI is inevitable, it'll be interesting to see how it affects the art form going forward.