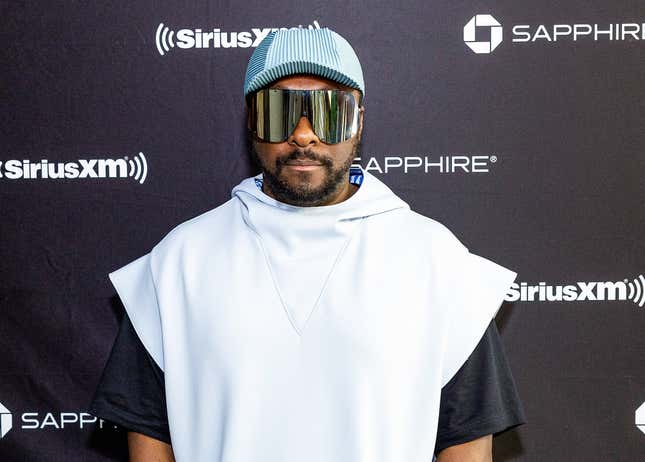 Gender identity and sexuality have always been tense subjects in the Black community. There's an idea that men have to exude masculinity and women must be feminine. You don't mix those two personalities up, ever. However, now that we're in a place where gender and sexuality are more fluid, some stars are speaking out about how they view their own identities.
Small Town Horror: The Story Of A Teacher Driven From Her Job By An Anti-CRT Group
Rapper/producer will.i.am has always considered himself more feminine and he's totally OK with that. During an interview on British businessman Steven Bartlett's podcast The Diary of a CEO, the Black Eyed Peas member explained that it was his mother's influence that led him to appreciate his feminine side.
"Coming of age, I didn't have a man in my life—a father in my life to guide me through that," he said. "My mom did that, which probably made me ultra feminine. I have no shame in being super feminine."
Will went on to explain how he was constantly questioned about his sexuality. Though there are still plenty of problems in the world, there wasn't the understanding that there is now about freedom of expression.
"I remember in the '90s, we don't have the support in the LGBT community now that we did then," the Grammy winner continued. "So growing up in the '90s, we were like, 'Are you gay?' A lot of people questioned [me] because I was feminine. I'm still feminine. I sit the way I sit, I act the way I act, my mannerisms are my mom's."
Not only is the "Let's Get It Started" artist comfortable with his femininity, he celebrates it as one of his strengths.
"I'm strong with my femininity. I think it's a superpower," he said. "When you know who you are and you love who you are and how you vibe, that's what it's about. I like girls. Never was attracted to men. I'm attracted to females, but I'm feminine."
will.i.am has always bucked tradition, so it's not surprising that he would be the complete opposite of hip-hop's toxic male energy. I'm not saying that all male hip-hop artists are toxic, but let's be honest, over the years, it's been made clear that only a specific kind of masculinity is acceptable. Let's hope that this conversation leads to expansive discussions about gender and sexuality in the Black community.