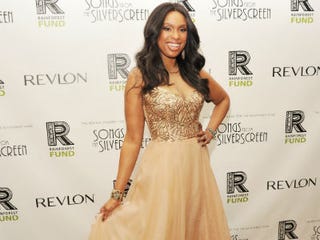 Jury selection began this morning in the trial of the man accused of murdering Oscar winner Jennifer Hudson's mother, brother and nephew, and the Huffington Post reports that half the potential jurors were dismissed. The judge is likely making an effort to weed out anyone who might be swayed by the celebrity status of Hudson, who is on the list of potential witnesses.
From the Huffington Post:
It's expected to take two or three days to make final selections from among 150 prospective jurors. In a last step, each side can use pre-emptive strikes, usually around ten, to dismiss people from the jury pool without having to offer any reason. . .
Even at trials where celebrity doesn't loom as a factor, jury selection is critical. A lone holdout during deliberations on a verdict can lead to a hung jury, forcing a retrial.
If convicted, Balfour, who is also 30, faces a maximum life sentence. Burns told would-be jurors last week that anyone opposed to capital punishment need not worry because Illinois abolished the death penalty this year.
Once testimony begins April 23, court officials say Hudson is expected to attend every day of the trial, which could last up to a month. She is on a 300-name list of potential witnesses, though it's not certain she will testify.
Read more at the Huffington Post.
For more about what can be expected during the trial, see our previous story, Justice for Jennifer Hudson?