Gentlemen, in 2018, I am proposing we take back some control in the relationships we have with our barbers, and yes, this means cheating on them.
Of course I understand the sanctity of the relationship between a man and his barber. I have been going to the same barber in New York City for 13 years. Even with his occasional vacations, I would go to someone else and kind of wing it, but when he got back, I would be right back in his chair. The idea of ever going to someone else never entered my mind—that is until one day when my lady showed me a barbershop she followed on Instagram.

The barber-owner of this barbershop not only means a longer trek from where my original barber is, but he is also twice as expensive. I knew this before I decided to go see him, but I went anyway because of all the style upgrades a man can get, the best value is always going to be a fresh haircut. I also saw the receipts on his barbershop's Instagram page and figured that if this guy owned the shop, he must be nice.

My theory turned out to be true. Not only did he give me the best haircut of my life, but I was getting compliments on my cut for the next five days, something I never experienced with my regular barber. At $20, my regular barber did a fine job, and because my go-to cut was a Caesar for years, I never had high expectations. It looked good, sometimes even great, but did it stand out? Not really. So when I noticed I was receiving more compliments for the haircut from the expensive barber, I decided that loyalty to barbers was overrated.

These days, I still go to my cheaper barber, but with somewhat lower expectations. He's the guy I go to for maintenance, and I'm a weekly guy when it comes to my haircuts, so three out of four weeks, he's my guy. But on the first Friday of every month, and for any special occasions, I'm taking that trip to New York City's Queens borough and paying the higher price to get something better than the usual.

G/O Media may get a commission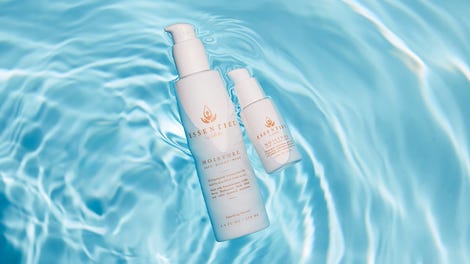 20% off
Essentiel by Adele
This is my arrangement, and neither barber seems to mind. My old work doesn't ask me where I've been, even though I know he notices when I've been seeing someone else, and my new work really doesn't care that I only pop by once a month because he's so expensive. Seeing him on a weekly basis would leave me homeless with a good shape-up.

Once I realized I could have an open relationship with my barber, the loyalty to one barber made no sense. Whenever I hear guys complain about their barber for any reason, the question I always ask is whether they have someone else they can see. Not surprisingly, their reaction is not a simple "no," but a shocked one, as though they have never entertained the scissors of another man or woman.

But allow me to let you in on a little secret: To all you guys out there who stay loyal to your barber, your barber is not loyal to you. To your barber, you're just another name on his appointment schedule, and when he sees you, he doesn't light up with joy; it's business as usual. He asks you about your day, maybe even asks you for an update on that situation you shared with him the previous week. It's impressive that he remembered, but don't be hoodwinked.
You aren't his favorite customer. You probably aren't even the one who tips him the most. You're just a loyal customer he can set his watch by, and it's that sort of predictability that leads a man to get lazy.

Your barber has mind control over you like your name was Deebo. When's the last time he took out his phone to photograph a haircut he gave you so he could put it on the 'gram? Never, you say? And you've been going to him since before Instagram was invented? Couldn't be me.
Your barber knows that even if he didn't give you his best work that week, you'll be back again. As long as he doesn't completely destroy your hairline, he knows you'll be over whatever little grievances you have with that week's cut, and by Thursday or Friday, he'll get a text from you asking if he's open at your usual time. And this is where things get really interesting.

Why is it that you have to book an appointment with him at all? If your barber loved you, you would be in and out of his chair at the same time every week. But because your barber doesn't love you, there is a good chance you're going to have to finesse your way into his chair at a reasonable hour. If not, be prepared to wait behind all the other sucker-in-love clients he has waiting.

The fact is, these barbers ain't loyal to you, so you don't need to be loyal to them. The only courtesy they deserve is for you not to rub your new outlook on barber-customer relationships in their face by seeing another barber at the same shop. That sort of savage behavior is unwarranted; I don't care how upset your longtime barber made you. As a matter of fact, I'm pretty sure it's against the law to see two barbers at the same shop.

Aside from that, there are new rules to getting a haircuts in 2018. Make these barbers earn you, and if they're not giving your hairline the time and energy it deserves, show them that another barber will.