First it was Shea Moisture. Then Pepsi. Then Dove. And now my son's beloved Corn Pops have shit the proverbial race bed. Bad ads!

Kellogg's, which makes the tasty cereal, says it will make over its cereal boxes after an astute consumer pointed out that of all the cartoon corn pops populating a retail mall depicted on the box, only one—the brown one—worked as a janitor.
As USA Today reports, some pops were shown shopping, some were playing in an arcade or even playing in a fountain, but that sole little brown one? He was cleaning up the joint, pushing a floor buffer as he listened to music.
G/O Media may get a commission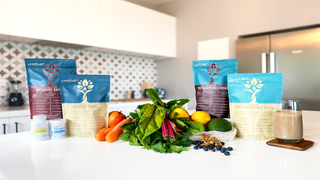 Saladin Ahmed, a comic book writer and author, went on Twitter Tuesday to question the cereal company, asking, "Why is literally the only brown corn pop on the whole cereal box the janitor? This is teaching kids racism."
Hours later, the company responded, offering an apology and saying, "The artwork is updated & will be in stores soon."
Behold the power of social media.
Read more at USA Today.