Continuing his tradition of placing unqualified, mediocre white people in jobs for which they have no expertise, President Donald Trump has moved Kellyanne Conway from her Cabinet-level position in the Department of Lying Motherfuckers and put her in charge of the opioid crisis. Needless to say, it is not going well.
Politico reports that Trump's pledge to tackle the country's growing opioid-addiction epidemic has been basically limited to telling the alternative-facts-spewing crypt keeper to "figure it out."
The move has rubbed many people the wrong way, but only because most people who have dedicated their lives to drug policy believe that Conway's résumé of being an unrepentant mouthpiece for the liar in chief does not necessarily mean that she is qualified to look into one of the biggest health issues of our time.
Sources inside the Office of National Drug Control Policy told Politico that no one from the ONDCP, not even Director Rich Baum, has been invited to Conway's Cabinet meetings, explaining, "It's fair to say the ONDCP has pretty much been systematically excluded from key decisions about opioids and the strategy moving forward."
G/O Media may get a commission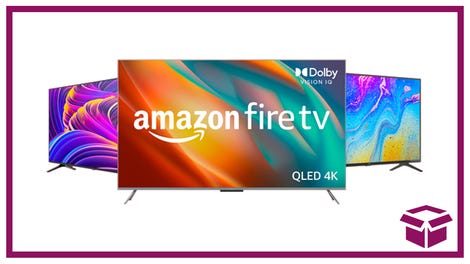 Ooh. stunning.
New Amazon Fire TVs
So far, the Trump administration's approach to tackling the prescription drug problem has been calling for tougher law enforcement tactics and a border wall. Because ... of course, people wearing "MAGA" hats believe that as long as you keep the police around and Mexicans away, everything will be OK. But when LauraLyne dies because she's eating Valium like Skittles, now it's an "epidemic."
Combine that with the fact that Trump plans to propose major cuts to the drug czar's office in this year's budget, and people inside the government are beginning to suspect that maybe there's a possibility that Trump doesn't know what the hell he's doing.
People point to the fact that Trump appointed a 24-year-old campaign worker to help lead the ONDCP as proof that Trump is giving mouth service to the issue.
Sen. Shelley Moore Capito (R-W.Va.) says she has no idea what's going on over in Conway's office, noting that West Virginia has the highest overdose-death rate, yet Conway has not reached out to her.

Maybe Conway, who's spent her entire political career in polling and public relations, is just like her boss: just an average, unqualified wyperson who somehow leveraged her whiteness into a job she has no business doing.
I can't lie ... sometimes it makes me wanna get high, too.