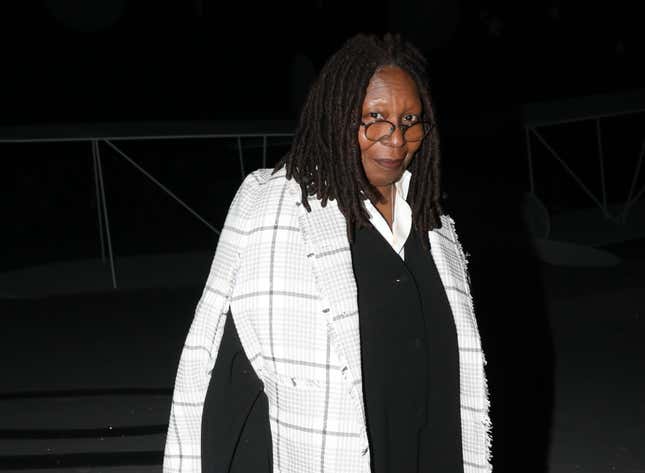 Though it's a completely normal part of life, menstrual cycles and menopause are still treated as taboo subjects. People—mostly men—are uncomfortable talking about these issues publicly, which means they don't get discussed as much as they should. EGOT-winner Whoopi Goldberg is looking to once again disrupt the status quo with a new Dark Horse Comics graphic novel starring a long overdue hero. The Change features a woman who finds her body going through a "super" transformation during the onset of menopause.

Marlon Wayans Sings The White Chicks Anthem, Talks The Daily Show on That's So Random
Per the official synopsis: "Isabel Frost is a woman who has spent her life as wife, mother, grandmother—a life she feels isn't all she had hoped for, with a husband who has grown in another direction. A college graduate with a degree in science, Isabel is an amazing gamer, who plays with people all over the country. With the help of her comic-loving grandson and irreverent best friend, she must learn to control her abilities and embrace her new identity as The Change—both the change of life AND her surprising and extraordinary superpowers."

Comic books are full of stories about teenagers who suddenly develop superpowers when they hit puberty. It's long past time that someone examines all the changes that come during menopause. It's also great to see a woman of a certain age get the spotlight in a story. Wolverine: Old Man Logan and The Dark Knight Returns follow male heroes as they get older and try to adapt as superheroes, but we don't often get to see how our favorite female heroes handle being middle aged crime fighters. In fact, most sci-fi/fantasy stories treat women like they go from teenage to 20s to wise old woman. There's a whole wealth of fascinating stories that happen for middle aged women, and it's time to start telling them.
Whoopi is co-writing the graphic novel with Jaime Paglia (Eureka, The Flash), someone she calls "just as outside the box as I am." Sunkanmi Akinboye (Windmaker) illustrates, with Alexandria Batchelor coloring, Frank Cvetkovic lettering, and Khary Randolph doing the cover.
The Change is scheduled for release Nov. 28 and is currently available for pre-order.