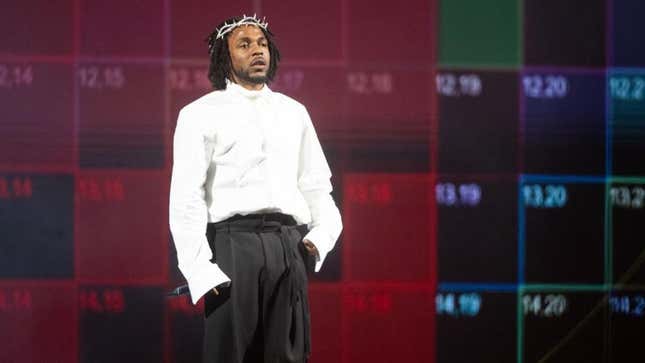 Who the hell is leaking all of this music? In 2022, Kendrick Lamar released one of the best albums of the year, regardless of genre, Mr. Morale & The Big Steppers. It was beloved by music fans and ended the year as one of the most listened-to albums.
But, it seems fans don't want to wait around for another five years for Lamar to release new music. On Thursday, three new songs that were seemingly recorded during the making of Mr. Morale appeared on Spotify in a playlist titled, "Morale Pack" from a user called Marozy. The title of the three tracks was, "Pure," "Make Me Happy" and "Computer Love."
Previously, Marozy also uploaded unofficial versions of Kanye West songs titled, "Mr. Miyagi" and "City in the Sky."
At first, I assumed Kendrick was doing what other artists have done, secretly releasing music under another name. So, like many other K. Dot fans, I gave it a listen, and was excited that the good kid released some new tunes. But, it turns out the tracks were actually leaked by an unknown source and have been taken down from Spotify.
Although the Compton rapper has not publicly addressed the leaked tracks, longtime TDE collaborator, DJ Dahi, wasn't too happy about the leak tracks, and wrote on his Instagram, "Why are y'all leaking shit from 4 years ago??? We didn't even bounce these records out. These KDot records are strictly demos. Y'all really dying of thirst out here lol."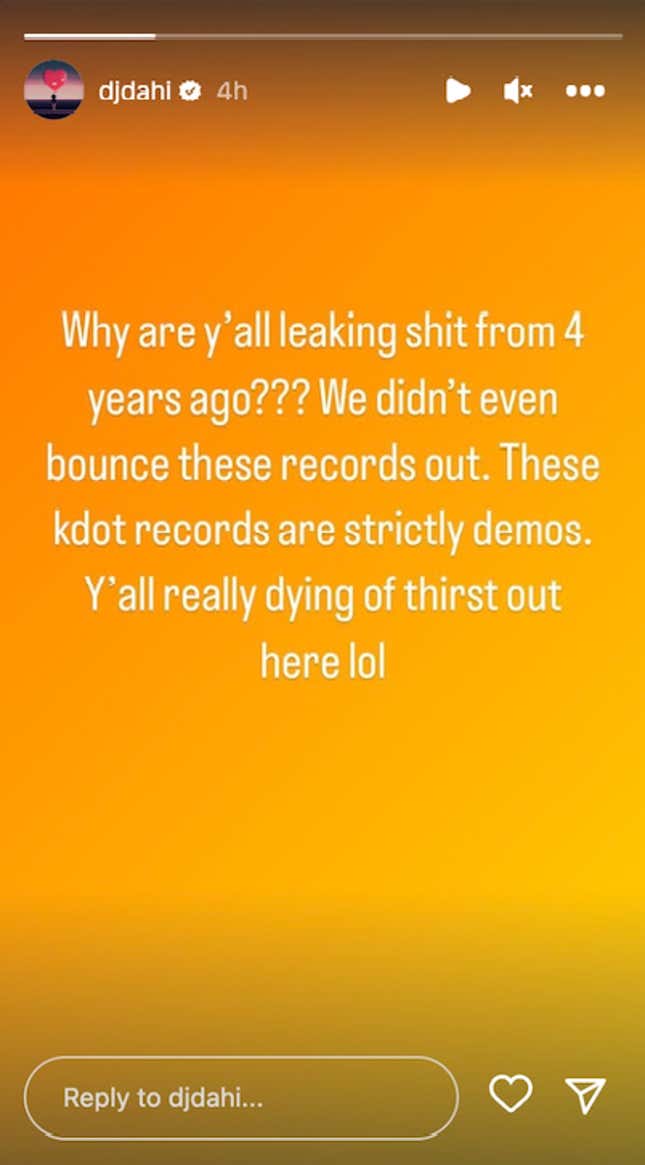 HipHopDX reported that "Pure," one of the leaked tracks was  produced by Pharell and contains ad-libs from Lamar's verse on the leaked version of his Baby Keem collab, "Vent." Another track, "Make Me Happy" used lines that appeared on the hit track, "Purple Hearts."

In any case, if TDE discovers who this Marozy is, he'll definitely be getting a call from Lamar and his attorneys.