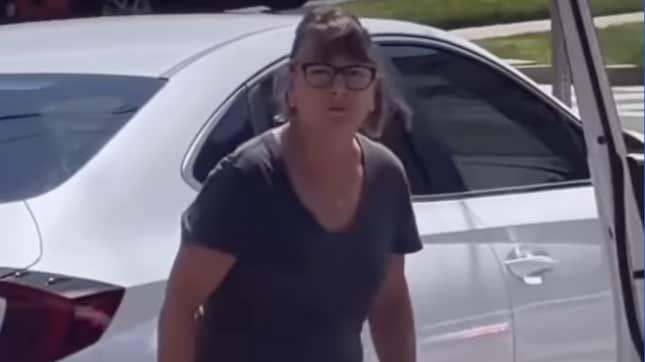 It's a tale as old as time: a white woman believes they are being slightly inconvenienced by a Black person then immediately shows off how racist they really are.
Odell Beckham Jr. & How Misogyny Harms Black Men
The latest example of this took place in Kirkwood, Missouri, where a white woman was reported to have gotten herself kicked out of a post office after acting a damn fool—and her ire was directed toward a Black female employee.
The video footage of the incident starts with the Karen telling the postal worker to "get the hell away from me" even though the employee is recording the ridiculous antics from a distance. Then she starts walking closer to the Black woman and records her as she exclaims "I could do the same thing, lady!"
The employee remains silent and lets the Karen work herself up because as we've seen over and over again, it really doesn't take much. "I send it to Trump," she remarks. "Maybe he could do something, and then Obama could sue him."
Of course, the harassment doesn't stop there; Karen makes sure to throw in extra racism for good measure. "Equal my ass," she snidely comments as she walks away from the worker. "You're not equal!" She then makes it all the way to the driver's seat of her vehicle and says "Goddamn f**king step on white people."

Just when it appears that Karen was through, she again approaches the employee and says "I tell ya, I've had it. Goddamn, you have ruined my life. I sit here. All I want is my mail. My mail!" The post office worker responds: "Don't come in here ma'am. And please step off of our lot."
The Karen then says she hopes the employee loses her job before asking her where she gets her hair done (we're just as confused as you are about that one). She finally leaves and the worker, known as @j5scar on Instagram, posted about the infuriating exchange.
"Luckily for her, I was on my job and words don't hurt me ESPECIALLY coming from a #karen," she wrote. This won't be the last time a Karen goes on a racist rampage, so white women if you see something say something—your kinfolk are infamous for this type of behavior.