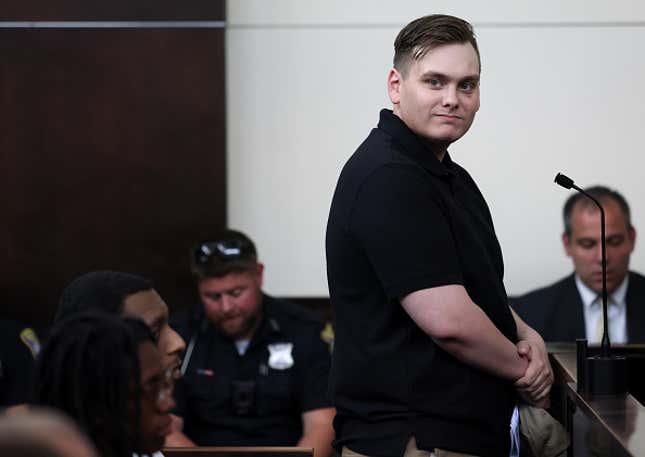 New Hampshire authorities have filed a civil complaint against the leader of the neo-Nazi group NSC-131, per the Boston Globe. The offense at hand is the draping of a banner with white nationalist language over a bridge above a main highway. The punishment is as disappointing as the action itself.
American Ninja Warrior: Season 15 Is Our TV Pick of The Week
If you happened to be driving on Route 1 near the Stark Street overpass in Portsmouth last July, you would've seen a sign reading, "Keep New England White." Their wish is practically granted considering only 1.9 percent of the population is Black and 92.8 percent is white, per the Census.
The sign was just a foul way to assert their supremacy. The attorney general's office and Portsmouth police sought civil enforcement actions accusing leader Christopher R Hood Jr., Leo Cullinan and the rest of the group of conspiring to violate the Civil Rights Act by traveling to the city, unlawfully trespassing on public property and participating in racially motivated actions.
According to WMUR, the maximum penalty for their actions is a lousy $5,000 fine per charge.
Doesn't that NSC-whatever group sound familiar? They were previously in trouble for causing a commotion outside a drag queen book reading event over the summer in Boston. The Mr. Hood who faced criminal charges for tussling with a counter protester in that incident is the same one charged for this racist banner.
How unsurprising. You know what else is unsurprising? This group has been on the radar for trying to intimidate minorities for a while now.
Read more from the Boston Globe:
Peggy Shukur, interim regional director for the Anti-Defamation League in New England, said the organization has been closely monitoring NSC-131′s actions in the region.

"We've become increasingly concerned with the frequency of their activities, with the number of people who turn up to their activities," she said in an interview. "It's been a challenge, legally, to have anybody look creatively enough to take some action to hold these groups accountable."

Shukur said NSC-131 has become increasingly public as it seeks to intimidate members of the Black, Jewish, LGBTQ+, and other marginalized communities and to recruit those who share its views. She commended New Hampshire authorities for taking legal action.

"The fact that it's a government agency willing to take this up and say it's not acceptable sends a strong message to people, particularly those targeted by NSC131," Shakur said. "That's a really important and powerful message, and one we haven't heard often enough."