Three white nationalists from Texas who went to Gainesville, Fla., to hear their leader—Richard Spencer—speak at the University of Florida were arrested Thursday after one of them allegedly shot at protesters "with the intent to kill," authorities say.
The Los Angeles Times reports that the shooting was the first serious instance of violence reported in connection with Spencer's event, which, while heavily protested, managed to go off without much violence happening.
Tyler Eugene Tenbrink, 28, along with 28-year-old Colton Gene Fears and his brother, 30-year-old William Henry Fears, attended Spencer's speech and were recorded after the speech giving interviews and defending Spencer's appearance.
According to arrest reports released by the Gainesville Police Department, the men were riding through Gainesville in a silver Jeep when they pulled up to a bus stop around 5:20 p.m. One of the men in the Jeep began yelling "Heil Hitler and other chants" at the crowd of people at the bus stop, and an argument started. One of the people at the bus stop hit the back window of the Jeep with a baton, and Tenbrink got out of the Jeep and pulled out a gun, police say.
The Fears brothers told Tenbrink to "kill them" and "shoot them," and William Fears also got out of the Jeep at one point, according to police.
G/O Media may get a commission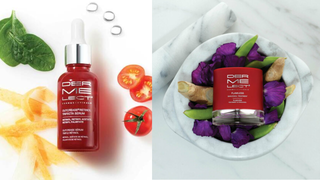 Save $19
Retinol Renewal Kit
Tenbrink fired one shot into the crowd and missed, hitting a building behind the bus stop instead, police say. The men got back into the Jeep and took off, but not before one of the people at the bus stop copied down their license plate and notified police. The three men were arrested 20 miles north of Gainesville, and a gun was found in the car, authorities say.
Tenbrook then confessed to being the gunman, police said.
Gainesville police spokesman Ben Tobias said in a statement: "I am amazed that immediately after being shot at, a victim had the forethought to get the vehicle's license number. That key piece of information allowed officials from every level of multiple agencies to quickly identify and arrest these persons."
According to police, Tenbrink is a convicted felon, which means he could face additional charges pertaining to being in possession of a firearm. In addition, Florida law allows his alleged accomplices, the Fears brothers, to be charged with attempted murder as if they themselves had pulled the trigger.
Tenbrink was ordered held on $3 million bond, and the Fears brothers were ordered held on $1 million bond.
Read more at at the Los Angeles Times.