Florida couple Kayla Davis and Darien Elwin were celebrating Elwin's 20th birthday Saturday when they decided to stop at George & Dragon British Pub in Orlando for dinner, since they had a coupon.
Davis, who turned 21 a few months ago, asked the owner of the pub, Kim Bruns, for a drink recommendation. Bruns made her a kamikaze, but when she handed Davis the drink, she also handed her a warning.
"As soon as she gave it to me, she said, 'I'm watching you, and you better not give any drinks to minors,' " Davis told the Orlando Sentinel. "It felt weird and racist a little bit."
The comment, and having another pub employee constantly ask if she was "OK" after Bruns' remark, made the couple feel uncomfortable, so they decided to return the drink, which Davis says she never touched, and leave.
That's when things reportedly turned into a scene out of Pulp Fiction.
According to the couple and police records viewed by the Sentinel, Bruns returned from the barroom toting a .357 Magnum Colt Python and yelling profanities, adding that the couple couldn't leave. Bruns reportedly yelled racial slurs at the couple, who are African American, threw a glass at Davis and said that she would shoot the couple and that they could "call Jesse Jackson."
G/O Media may get a commission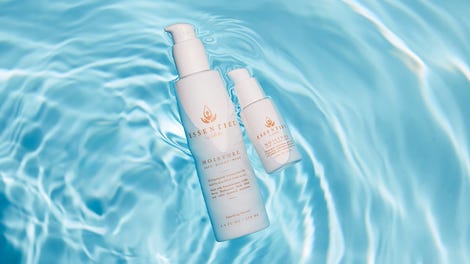 20% off
Essentiel by Adele
Elwin tried to cool things down and even offered to pay for the drink, according to the Sentinel. But Bruns wanted no part of the couple's money, reportedly telling them, "I'll shoot you, too, if I have to. It's legal."
According to the Sentinel, Bruns told police that there was no confrontation between her and the couple. She also refused to show the officers surveillance video.
When reached by the Sentinel, Bruns claimed, "It's all false accusations" and added, "I have black people who work for me. I have never used a racial slur."
Bruns was charged with "aggravated assault with a firearm and aggravated assault," the Sentinel reports.
According to the Sentinel, during her arrest Saturday, she reportedly told an officer: "I can't believe you would take those [racist profanity] side over mine."
Read more at the Orlando Sentinel.