When I found out that Remy Ma would be joining the cast of Love & Hip Hop: New York, I was concerned.
LeVar Burton Is Still Championing Literacy In "The Right to Read"
Is that the kind of show most conducive to a woman who was found guilty and sentenced to eight years in prison for shooting someone in the stomach in a dispute over money and who now finds herself on parole? I wanted Remy to flourish in her post-prison life, so I didn't find it wise to put her in a situation in which she might have to crack open the skull of some adversary on the show with a bottle of Myx Fusions Moscato Peach. Granted, had it happened, I would have been at home texting my friends: "Bitch! Did you see that?" But I surely would've felt bad about her parole violation after the fact.
Thankfully, Remy Ma has more or less behaved to the best of her abilities. Part of that has to do with her own maturation, but a whole whopping serving of that has to do with her better half, Papoose. Unlike Stevie J, Kirk Frost, Rich Dollaz, Peter Gunz, Lil' Scrappy, Benzino, Nikko and every other man featured in this franchise, Papoose is actually uplifting his partner, as opposed to giving her reason to turn on the saddest Mary J. Blige and Keyshia Cole songs of their catalogs.
Papoose is the President Barack Obama to their Donald Trump.
Papoose is not cheating on her. Papoose is not making her feel insecure. All Papoose wants to do is enjoy his wife now that she's back among the free population, and build on their family. Moreover, he constantly warns her to watch who she hangs with—namely the "stiletto expert" Rashidah Ali. Do not ask me what a "stiletto expert" is. I don't know.
G/O Media may get a commission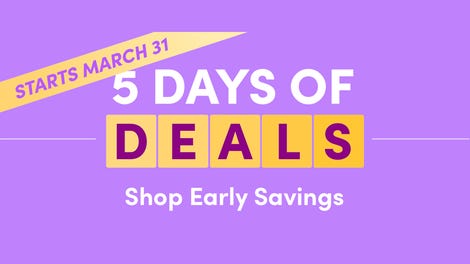 Sale sale sale
Early Savings - Wayfair's Five Days of Deals
I don't think Rashidah Ali is that bad, but I will say you don't put people on parole in situations that might have their violations recorded and broadcast to millions of people. While I don't ever, ever, ever, ever want to go to prison, if I did, I would want a Papoose in my life. If I ever ended up on papers (probation, parole, hell, one too many parking tickets), I would want a Papoose in my life.
If I ended up on a Love & Hip Hop, I would want a Papoose in my life. With Papoose, you don't have to curse another woman out over sleeping with your man. Or throw a drink in another woman's face for the same offense. Or threaten to punch another woman over taking her man. Or find a wack man to make your other wack man feel jealous. Or take that wack man and shoot a porn with him.
Like, with Papoose, you're only crying tears of joy. He is living proof that while the show might be a tsunami of terrible men and the women who foolishly keep fornicating with them, there is an alternative. The closest we had to this on this show was Momma Dee's ex-husband, Ernest, and hell, she sent him to jail for stealing from her.
I love how healthy Remy and Papoose's marriage is. I'd argue that they are the healthiest couple ever to be featured on this show. I know they're no Darius and Nina (if you're into that), but I adore their bond. It's important to see healthy black love in all its facets—even in the most challenging and less-than-ideal circumstances. We know a lot about black men going to prison and how women have to essentially "hold them down." We don't see enough of black men doing the same for black women—particularly when black women have been affected heavily by mass incarceration, too.
Theirs is a love that has literally been pushed to its limit, and they've stuck with each other and are now flourishing. They're like Bobby and Whitney if their dealer hadn't gotten in the way.
Tonight on the show, Remy Ma and Papoose will have the big wedding they've both always wanted. I'm glad we're all getting to witness it. However, I'd advise them to eventually go and get their T.I. and Tiny on sooner rather than later. Love can conquer prison sentences, but I'm still not convinced it can tackle more than two seasons of Love & Hip Hop.
Michael Arceneaux hails from Houston, lives in Harlem and praises Beyoncé's name wherever he goes. Follow him on Twitter.