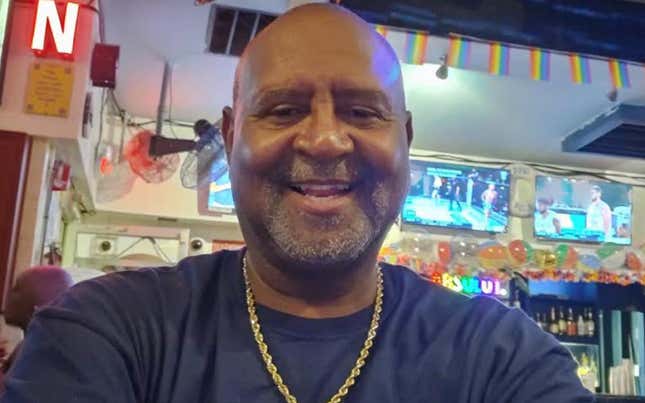 Updated 9/11/23 at 11:33 a.m E.T: 
A D.C. man's mysterious death has officially been ruled an accident. On Friday (September 8), officials stated that Ernest Terrell Newkirk—who was found dead facedown in the middle of a street in May—died of "acute ethanol intoxication."
Fighting "Lie-abetes": How To Spot And Combat Disinformation and Conspiracies In Politics | The 411: Part 2
The Office of the Chief Medical Examiner for the District of Columbia said "hypertensive and atherosclerotic cardiovascular disease" as well as "end stage renal disease of unknown etiology" were also factors in his death.

Roger Turpin, Newkirk's domestic partner of two decades, said neither the Medical Examiner's office nor D.C. police reached out to him about the cause and manner of death of Newkirk. Turpin said he learned about it from a news article.
Original Post:
In May, a Black man was found dead in the middle of a street in Washington D.C. The victim, who was later identified as 55-year-old Ernest Terrell Newkirk, was without his wallet, jewelry, phone and car as they were all missing. Months later, authorities say that there is "no evidence of foul play." However, someone close to Newkirk is demanding answers.
Newkirk died just hours after notifying his partner, Roger Turpin, that he was returning home from a local bar. His body was located a mile away from the pair's home. Though the investigation into Newkirk's death is ongoing, Turpin believes that authorities are not taking it seriously.
Shortly after Newkirk's death, Turpin said outgoing calls were made from the victim's cellphone. In addition, Newkirk's car received traffic tickets and someone used his debit card to buy gas and attempted to use it at an ATM, according to documentation Turpin had gotten.
Turpin said when Newkirk's 2017 Camaro convertible was recovered, there were items in the car that weren't the couple's. Turpin claimed he has consistently offered to give this documentation to authorities for months. However, they allegedly either ignored or refused his help.
In a statement, Hannah Glasgow—a spokesperson for D.C.'s Metropolitan Police Department—explained that police are still looking into Newkirk's death. "At this time, Mr. Newkirk's death does not appear to be a result of foul play. There are no signs of trauma. We are awaiting the [Office of the Chief Medical Examiner] to provide a cause and manner of death," Glasgow said.
In addition, Glasgow stated that the police department "approaches all cases with a profound sense of responsibility" and "each investigation is given the utmost attention and dedication." Newkirk's death is not being investigated as a homicide, since according to Glasgow "no evidence has been recovered that would justify a homicide investigation."