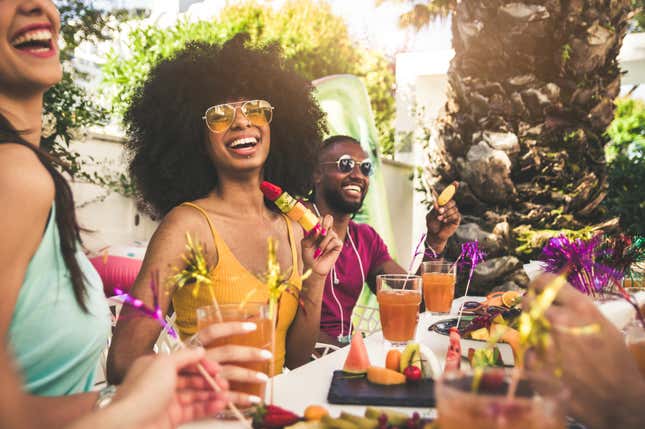 The folks at Yelp just came out with their 10th annual list of Top 100 Places to Eat in 2023. The site dedicated to connecting people with local businesses analyzed millions of user reviews and community suggestions to compile a list of their favorite places to get food (besides their grandma's kitchen, of course). And the result featured restaurants representing 30 states across the country.

American Ninja Warrior: Season 15 Is Our TV Pick of The Week
Taking the top spot, was Broken Mouth, a popular Korean comfort food spot in Los Angeles. And of the 100 restaurants on the list, these five Black-owned spots made the cut:
# 9 - Selam Ethiopian & Eritrean Cuisine - serving traditional Ethiopian and Eritrean dishes in Orlando, Florida
#16 - Crumbville - a bakery located in Houston, Texas
#17 - Ekiben - a popular Asian fusion restaurant in Baltimore, Maryland
#24 - Zenaida's Café - a comfort food destination in Las Vegas, Nevada
#28 - Baobab Fare - an East African restaurant in Detroit, Michigan
Now we know that people's opinions on their favorite food can vary as much as their politics and their favorite football teams. So we expected to see everything from cozy, family-owned neighborhood joints to swanky downtown hot spots on the list. But here at The Root, we couldn't help but wonder how in the name of all that is holy, did only five Black-owned restaurants make this list? I'm sure anyone who has found themselves waiting in line at Batter and Berries in Chicago, Slutty Vegan in Atlanta or New York, or Fixins Soul Kitchen in California, can all agree that Black folks know how to get down in the kitchen.
So let's help these Yelpers out. Even if you don't use the site, you can pay it forward and help connect users with great Black-owned restaurants around the country. If you have a favorite restaurant that didn't make Yelp's list (and odds are, you do), drop it in the comments below.