Steve J is a likable scoundrel. The famed producer-turned-infamous reality star has seemingly long been a womanizer, but very few people who open up the messier parts of their lives to a judgmental television audience still manage to come across as so affable. It is a testament to Steven Jordan's personality, which is chock-full of charisma that goads people into smirking away behavior that normally makes you want to suck your teeth in utter disgust.
He's a character, so it's not surprising to see him score yet another reality series. However, unlike his last foray into a spinoff, there is no Joseline Hernandez to be found. Well, not visibly, anyway.
Leave It to Stevie, which premiered on VH1 on Monday, is supposed to be about Stevie J solo. In the initial moments of his debut, we hear the talented musician and fertile man declare, "I'm single, I'm focused, and starting now, the good guy is back." And yet so much of the premiere episode is about the Puerto Rican Princess.
Immediately following the opening theme, we see Stevie J tip to the barbershop to join fellow Love & Hip Hop: Atlanta star Yung Joc. Joc wastes no time questioning what's up with Joseline and her pregnancy. In the confessional, Stevie J continues to push the scenario in which he is not the father, quipping, "I looked at the calendar, and it's a miracle if it's my baby." (It looks like there's been a Christmas miracle, or else Stevie J is using a faulty calendar; if TMZ is correct, then DNA test results have confirmed that Mr. Jordan is the father!)
His kids—notably his daughters—also rush to make it perfectly plain that they cannot stand their daddy's ex-girlfriend. One daughter, Sade, says to her dad, "You must had to do something really bad in a past life to have Joseline as a parent."
G/O Media may get a commission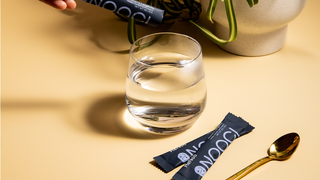 Another daughter, Savannah, is far more contemptuous, dubbing Joseline "Hoe-seline." I've heard that one before, though when it comes to the legendary Stevie J, he's pretty much a slut from the '90s.
But we're supposed to hate Joseline, y'all. The show never lets you forget it, either. Later, as Sade and Savannah go through Joseline's old clothes, now in boxes, the two launch into storytime.
As the daughters mock Joseline while sorting through her stuff, one of them claims that Joseline taught her how to twerk at 13. The other claims that when she was 16, Joseline asked if she "ate the cat."
Yeah, but what about your daddy on TV? Then again, they seem to be somewhat aware of that as they lecture their dad about his dating habits. Stevie J himself is no better. He describes his past few years as if he were a prisoner of war rather than a willing participant who shares some of the blame for the "toxic situation" he was in.
There's also the inconvenient truth that while Stevie J may have introduced the world to Joseline Hernandez, as far as who is really popping on reality TV, she is Beyoncé and he is Beyoncé's husband.
When the show isn't being more like Er'body Hates Joseline, it's playing to its true focus: what Stevie after Joseline looks like.
As of now, there have been small but, I suppose, substantial tweaks. Instead of going to the strip club, he goes bowling. He goes on a date with a schoolteacher rather than a stripper. That doesn't turn out as well as he thinks. The scene also wasn't exactly believable; it was very "Tyler Perry play, the early years" acting. Still, it was fun, and now folks will have a new euphemism for "vagina" in their lexicons.
Ultimately, Leave It to Stevie is true to its star as we have come to know him in this medium. It is funny while not being completely serious about letting us see who he really is as a person. Not because he doesn't want to, so much as he may be incapable of doing so. We let his kids help us with that.
The same goes for upcoming guests including Mimi Faust, who, thankfully, doesn't seem to still be chasing waterfalls, and Tommie Lee from the most recent Love & Hip Hop: Atlanta season. She could have stayed home.
I'd much rather see Stevie J with collaborators like Kelly Price and Faith Evans, who will also be featured on the show. Now, that Evans part will be interesting, given that Stevie recently confirmed that the two are dating. I'm curious to see how that pans out on-screen, though I am most looking forward to seeing how Stevie shows off his talent.
The man has one of the most impressive catalogs that many still have no clue about. We know he's a creep. We know he is over Joseline. We know he clearly wants to start over. But we also need to know more about the talent that got him into this new space to begin with.
I hope "the good guy" delivers.
Michael Arceneaux hails from Houston, lives in Harlem and praises Beyoncé's name wherever he goes. Follow him on Twitter.