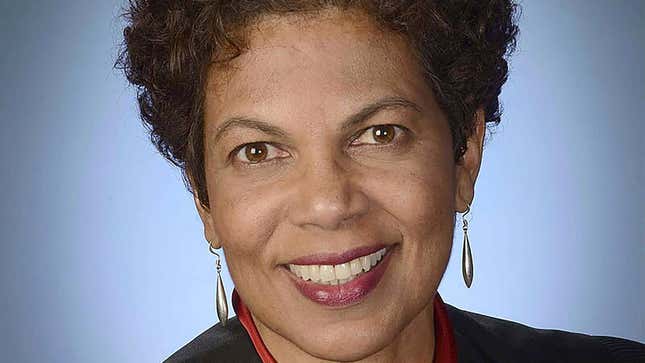 A Black women—federal Judge Tanya Chutkan—will preside over the election fraud case against former President Donald Trump. Chutkan, an Obama appointee, has earned a reputation for doling out severe punishments for Jan. 6 rioters who stormed the U.S. Capitol.

Can Donald Trump Serve As President From Prison?
During a December 2021 sentencing, Chutkan told Jan. 6 rioter Robert Palmer: "The issue of who has or has not been charged is not before me. I don't have any influence on that I have my opinions, but they are not relevant. I have to make it clear that the actions you engaged in cannot happen again.
"Every day we're hearing about reports of antidemocratic factions of people plotting violence, the potential threat of violence, in 2024." In addition, Chutkan has previously ruled against Trump in a different Jan. 6 case. Back in November 2021, she denied his request to prevent the release of documents to the U.S. House's Jan. 6 committee by establishing executive privilege.
Chutkan threw out his arguments that he could hold privilege over documents from his administration, even though President Joe Biden allowed the National Archives to distribute the papers. She explained that Trump had no right to insist that his privilege "exists in perpetuity."
She also gave a fiery retort when she stated: "Presidents are not kings, and Plaintiff is not President." Chutkan has sentenced a minimum of 38 people convicted of crimes related to the Capitol riot. Their sentences ranged from 10 days to 5 years. In addition, Chutkan is just one of 24 judges in Washington, D.C. who have sentenced almost 600 defendants for their actions on Jan 6.
Chutkan, 61, hails from Kingston, Jamaica. She came to the states for college as a teen, graduating from George Washington University and then attending law school at the University of Pennsylvania. For more than a decade, Chutkan worked as a public defender in Washington, D.C.
Before becoming a federal trial judge in Washington in 2014, she worked for the law firm Boies Schiller & Flexner.