Two remarkable black women made news this week. Michelle Obama, the most scrutinized African-American woman in the 21st century, did so by acknowledging unspoken truths about race, class and gender in public during a landmark commencement speech at Tuskegee University in Alabama.
The other, Saida Grundy, a newly minted Ph.D. from Michigan scheduled to begin a new job as an assistant professor of sociology and African-American studies at Boston University, did so through provocation, speaking loudly and impolitely about race, privilege and power in tweets that caused a national firestorm.
The controversies surrounding the first lady's speech and Professor Grundy's tweets remind us of the way in which brilliant, intellectually provocative and bold black women are forced to navigate the public sphere.
In her candid remarks, Michelle Obama discussed the major and minor assaults that she has endured since her husband, Barack Obama, ran for president. From being described as practicing a "terrorist fist bump" while celebrating a primary win with her husband and being depicted on the cover of the New Yorker in an Afro holding a machine gun, to being falsely accused of hating white people and America, Michelle Obama has emerged as the metaphorical black female body: under constant assault, surveillance and violence, but heroically able to transcend what tried to destroy her.
Describing racism's impact on President Obama and herself, she went into poignant detail: "We've both felt the sting of those daily slights throughout our entire lives—the folks who crossed the street in fear of their safety; the clerks who kept a close eye on us in all those department stores; the people at formal events who assumed we were the 'help'—and those who have questioned our intelligence, our honesty, even our love of this country."
G/O Media may get a commission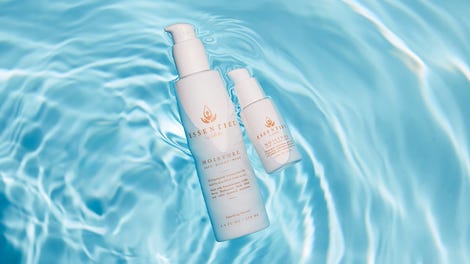 20% off
Essentiel by Adele
Conservatives have predictably responded by accusing the first lady of playing the infamous, and fictive, race card, but she should be applauded for speaking her truth—one shared by millions of black women—so loudly and proudly.
If Michelle Obama's Tuskegee speech resembled a complex jazz symphony, replete with highs and lows that took the Class of 2015 on a personal and political journey, Saida Grundy's tweets about racism and white supremacy played out, in Twitter, as staccato outbursts of rage, humor and indignation.
Some of her tweets—such as "Why is white America reluctant to identify white college males as a problem population?"—called out white male privilege on college campuses (especially in light of the epidemic of unreported sexual assaults against women), while others, quite humorously, rued her inability to boycott white-owned stores during the Martin Luther King Jr. holiday. Professor Grundy, who has since apologized for her tweets and will start at BU on July 1 despite efforts to fire her, tweeted words of fire that, although admittedly lacking in nuance, expressed a provocatively fierce freedom of expression not often seen from black women in the mainstream.
Michelle Obama's painful discussion of America's racial inequality and deep misogyny exists, for many, on the same spectrum as Grundy's blunt remarks about race, power and privilege. Where the first lady used her commencement speech at one of the nation's premier HBCUs to deliver a seminar on institutional racism and our nation's anti-black culture, Grundy's social media commentary dispensed with complexity to deliver screams, sometimes angry, other times humorous, that reflect equally important truths about contemporary race relations, black women's activism and the limits of freedom of expression in the 21st century.
The piercing anger behind Grundy's tweets is rooted in recent events in Baltimore and Ferguson, Mo., a mixture of protests, demonstrations and violence that have, as she reminds us, made race an unavoidable topic. On social media, Grundy removed the academic hat for the identity that black women, including Michelle Obama, are always accused of donning—that of an angry black woman.
Neither Michelle Obama's eloquence nor Saida Grundy's passion can ultimately insulate them from the onslaught of criticism that, at its core, is based more on antipathy toward the messenger than on the meaning of her words. Allegations of reverse racism, hatred for America and a lack of patriotism are routinely wielded against America's first lady, so it should come as no surprise that conservatives have now targeted Grundy for punishment.
The irony here is that some in America remain violently frightened of intelligent black women who achieve greatly, act boldly and move forward courageously in a world that continues, no matter how great their achievements, to find them unworthy of being allowed to succeed or fail on their own terms.  
Peniel E. Joseph, a contributing editor at The Root, is professor and founding director, the Center for the Study of Race and Democracy, the Lyndon B. Johnson School of Public Affairs at the University of Texas at Austin. He is the author of Waiting 'Til the Midnight Hour: A Narrative History of Black Power in America, Dark Days, Bright Nights: From Black Power to Barack Obama and Stokely: A Life. Follow him on Twitter.