Like many others who bank at Wells Fargo, a Baltimore schoolteacher wanted to design her bank card with something she felt was important. But when that "thing" turned out to be Black Lives Matter, the bank balked.

Rachel Nash, 29, sought to take her bank up on its offer to personalize her debit card and designed a custom card featuring a power fist and the words "Black Lives Matter."

Nash, who is white, says that she has been down with BLM since the death of Baltimorean Freddie Gray, 25, who suffered horribly from injuries sustained while in police custody and eventually died.
"A lot of white people in Baltimore have really problematic views about race, and they feel like because I'm a white person, I agree with them automatically," Nash told the Washington Post. "This is one way I can demonstrate regularly that I am not complicit in whatever their views are."
G/O Media may get a commission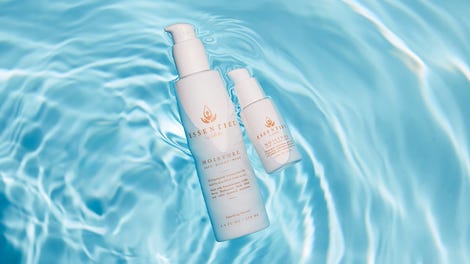 20% off
Essentiel by Adele
But Nash received an email Thursday morning informing her that her design did not meet the company's guidelines, and when she called customer service to find out why, the agent reportedly replied that it was because of the words, "Black Lives Matter."
The Post reports that a stunned Nash repeated the words to make sure she had heard correctly, and asked for further explanation.
"She said that if 'Black Lives Matter' were on my card, it might offend people," Nash recounted. She eventually reached a supervisor who repeated the original reasoning that it was 'offensive and antisocial.'"
"When I disagreed, she said, 'Oh, it's political,'" Nash said.
A Wells Fargo spokesman said Friday that it rejected Nash's image because company policy "prohibits political and trademarked or copyrighted images."
But "Black Lives Matter" is not a trademarked brand, reports the Post; in fact, the U.S. Patent and Trademark Office has rejected applications to trademark "Black Lives Matter" for clothing sales because the slogan is "commonly used" in rallies dedicated to civil rights and protesting violence.
Kris Dahl, the spokesman for Wells Fargo, said in an emailed statement that the company will be reaching out to Nash to apologize for the way she was treated on the phone, but she will not be getting the card she designed.
"Wells Fargo respects individuals' right to their opinions and causes, and when Wells Fargo rejects or approves an image, that's not a reflection of Wells Fargo's rejection or endorsement of the customer's political view or cause," the statement read in part.
The term "Black Lives Matter" has been falsely equated with hate symbols such as swastikas and the Confederate flag, but many, including Nash, do not buy it.
"These banks are very excited to sign my kids up for credit cards as soon as they get to college, but they are not supporting the people who live in my city," Nash said. "It's hard for students to hear that big businesses they expect to be inclusive are not. And a lot of them said they don't feel like doing business with Wells Fargo."

The Post reports that Nash has submitted another design to Wells Fargo that says, "Black People Are Important."
But that, too, will be rejected, Wells Fargo said, because of its "political nature."
Read more at the Washington Post.