Well, this is something I did not expect to see in 2022. I mean, I expect rap beefs all the time but between Brandy and Jack Harlow? I don't think anyone could've seen that coming.
But before we get into the bars Brandy had for the "First Class" rapper, let's get into why this silly beef even started.
A couple of weeks ago, the popular white rapper appeared on the morning radio show "Ebro in the Morning," to discuss his latest album Come Home The Kids Miss You and show the crew his musical knowledge.
One of the segments they do on the show is #WhiteIshWednesday where they test the musical knowledge of white guests on the show by playing the popular songs throughout the years and guests have to guess who the song is by. Harmless right?
Well eventually they play "Angel In Disguise" by Brandy from her 1998 album Never Say Never. You can see that Harlow is having a hard time guessing who the song is by. He guesses Aaliyah but the hosts tell him to keep listening.
G/O Media may get a commission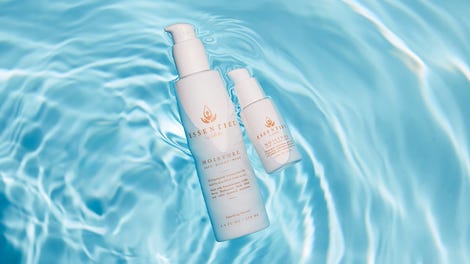 20% off
Essentiel by Adele
Then Laura Stylez, one of the co-hosts on the show, asks, "Can I give him a hint?" and then says "She starred in a TV Show!"
Harlow still doesn't have an answer.
Then Peter Rosenberg, one of the other co-hosts, says, "Her brother is the reason why a lot of people are famous, you could argue." Ebro then states, "Her brother had an amazing sex tape."
The silence continues from Harlow.
Then he says, "Whose Ray J's sister?" They tell them and he says, "Brandy and Ray J are sisters? Nobody ever told me that!"
He wasn't joking either, he was dead serious.
As you would imagine, Brandy caught onto and did not seem too happy about it at first, but revealed she was just joking.
In response to the clip, Brandy tweeted, "I will murk this dude in rap at 43 on his own beats and then sing his ass to sleep."
A user in response commented, "Not you sat on this for a few days and now deciding to reply after it died down it's not that deep."
Brandy comes right back saying, "I know I'm mad late… but it was a joke I didn't know he rapped so I was just Poking but I see now this was a big thing a few days ago."
Well, it seems she wasn't joking that much because this morning on "Ebro in the Morning," the show got a hold of the freestyle/diss from Brandy where she took shots at Harlow. To make it even better, she does it over the instrumental to "First Class" the rapper's hit song.
I have to admit, Brandy got bars.
In one of the lines aimed at Harlow, Brandy raps, "Cinderella scriptures/But that don't mean Jack in the streets/Jack of all trades/Now I'm here Jackin' for beats…"
She even acknowledges her "Queens" series being canceled after one season and even shouts out her brother's "unbreakable" glasses.
I mean I have a soft spot for Brandy's music but I had no idea she could rap like that. "First Class" is currently number 1 on the Hot 100, so the freestyle should get some buzz.
Haven't listened to the freestyle? Here it is.

What do you think? Does Brandy have bars?