Watch: Who Will Kneel for You: Artists Speak Out (NFL Super Bowl)
The Super Bowl may have been noticeably devoid of on-field protests, but the multiple "head injuries" within the game itself were a not-so-subtle reminder of the controversies that led to the low ratings of the 2017 NFL season.

LeVar Burton Is Still Championing Literacy In "The Right to Read"
In this video, Danny Glover, Anna Deavere Smith and a chorus of other artists recite "To Kneel" by Kathy Engel in support of the 2018 NFL protest and the right to dissent and against racist police violence:
The black men who make wages
from the brutal banging of the skull,
pounding of the knees, arms
reaching like branches in the long
arc of a pass, now kneel.

The muscles of their souls,
the soles of their cleats, stretch
of thighs speak. Fans and refs yell,
commentators jabber and behold:
one knee, hand to ground,
they kneel, the weight
of their built-up bodies
pulled earthward as if called
by those from before
to kneel now, refusing to salute
this country's killing field.

Those with the heart to be the lonely
first; their knees sing. Jobs at stake,
they kneel for the inheritors. For the future
dignity of bodies to choose to stand
or touch down.

And the joining, too—
some, then flocks, arms threaded,
waving flags of jersey-ed bodies,
an anthem, for the uncountable—
to be counted. And to those
who drop to the knee
only in the recesses of a locked
back room or those who switch and bait
in the light, amid the throngs—or those
who hide behind their whiteness—
who will be there to kneel for you
when such a time comes, as it will
come?

What will you say when
your children or your grandchildren,
their friends or lovers ask
what parts of your bodies
touched the ground
in the moment of loyalty,
or the moment of betrayal?
What would I say?
The video above was produced in cooperation with PEN America and multiple other supporters.

In a statement, PEN America said:
The right to dissent is a constitutionally protected and fundamentally American value. This past year, as NFL players faced pressure from the president and a number of team owners, PEN America rallied with a coalition of organizations to defend the players' rights to protest racial injustice and police brutality. We collected over 130,000 signatures in solidarity. We organized a public action outside the fall owners' meeting, days after the president's insistence on a league-sanctioned end to the protests. Just before Thanksgiving, the NFL announced they would be committing $100 million to social-justice initiatives. But the work of protecting dissent in our democracy continues.
G/O Media may get a commission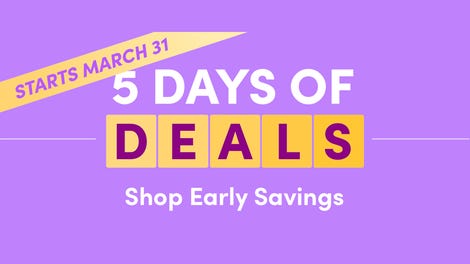 Sale sale sale
Early Savings - Wayfair's Five Days of Deals