This week, another white guy with guns went on a rampage and senselessly killed innocent victims.
On April 22, 2018, Travis Reinking entered a Tennessee Waffle House wearing only a jacket, killed four people and escaped butt naked. After a 24-hour manhunt that involved more than 160 officers, he was finally captured.
Reinking had many run-ins with the law prior to the Waffle House shooting, yet he slipped under the radar. As VSB's Damon Young has so eloquently said, this is what happens when black people are criminalized and white people are allowed to be invisible.
Sadly, this is the case with many mass shooters in recent memory.
The Parkland, Fla., school shooter or his brother were the focus of over 40 calls made to law enforcement from 2008 to 2017. 
G/O Media may get a commission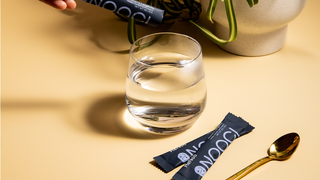 The Las Vegas shooter was able to trot 23 guns and an obscene amount of ammo  into his hotel room.
The Charlottesville, Va., attacker's mother (who is in a wheelchair) called 911 on her son multiple times—once, he struck her head after she told him to stop playing a video game.  
The warning signs were there, but here's the missing variable: a black suspect.
See the entire video above.