Updated on July 16, 2012, at 2:35 p.m. EDT: The Boston Globe is reporting that the Rev. Michel Louis and Lissa Alphonse have been released, along with their Egyptian guide.
Family members and supporters of a Dorchester pastor are rejoicing today after news that he was released, along with an Everett woman, by a hostage-taker in Egypt, where the pastor had been leading a flock of churchgoers on a tour. "At the moment, there is a lot of joy. I'm exuberant. I have no words to express it. We believe in God, and, let me tell you, he did not let us down," said Jean Louis, the son of Michel Louis, emerging this afternoon from a Dorchester home as strains of joyous music floated out onto the air from a service being conducted inside …

General Ahmed Bakr, head of Egyptian security in North Sinai, said the two Americans and their Egyptian tour guide were now under the protection of Egyptian security officials in Sinai, the AP reported.
Updated on July 16, 2012, at 2:11 p.m. EDT, with additional information about the identities and actions of the kidnapping victims.
Earlier:
According to the son of the Rev. Michel Louis, the 61-year-old Boston Pentecostal pastor was making his annual trip to the Holy Land on Friday when he, 39-year-old Lissa Alphonse and a tour guide were kidnapped in Egypt on Friday.
"He's been doing it for the past four years now, and this just turned out to be a little different from any other year," said the younger Louis, who works as a youth pastor at a church founded by his father. "He's a diabetic, so we'd like the person that — or the people that have him in captivity to know that. We're just concerned for his health. But we know that the governments are working very hard negotiating."
The kidnapper, Jirmy Abu-Masuh, an Egyptian Bedouin, told the Associated Press that he was armed when he stopped the bus on a road linking Cairo to Mount Sinai, ordered the three to get off and took them captive. He said that they would be released only after police release his uncle from prison.
G/O Media may get a commission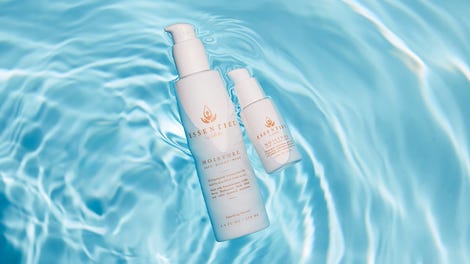 20% off
Essentiel by Adele
The Boston Globe is reporting that the pastor offered to take the place of Alphonse as a hostage, but both were abducted in the end.
Read more at WSVN.
Like The Root on Facebook. Follow us on Twitter.