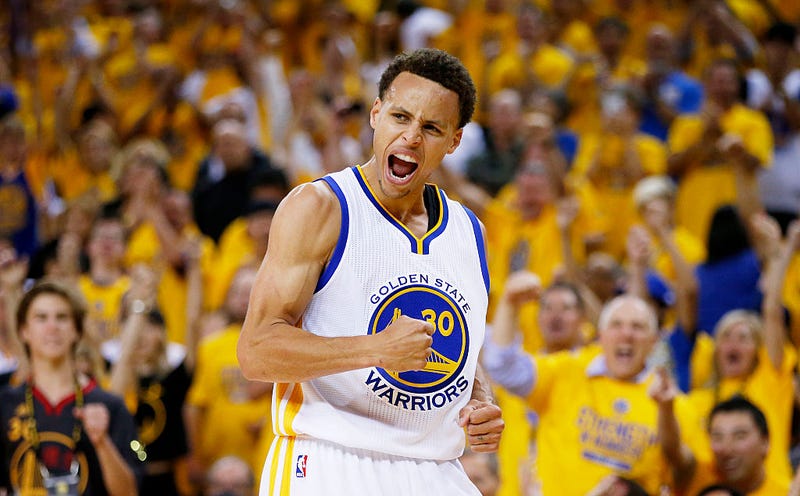 After redeeming himself and his team, the Golden State Warriors, by winning Game 4 in the NBA Finals against the Cleveland Cavaliers, league MVP Steph Curry got to talking about the shoes that have been keeping the internets guffawing since their debut.
In the postgame press conference, after being asked about the shoes, the baby-faced assassin said that he would definitely have worn his Curry 2 Lows had they been in his road bag, and even called them "fire."
"Yeah, if I had them in the road bag, I definitely would've worn them and shown how fire they are. I love the nicknames, though, that they came up with, but I like them," said Curry.

Curry had every single reason not to give deux craps about those kicks. His Warriors bested the Cavaliers at home last night, 108-97, and Curry dropped a cool 38 points, and seven 3-pointers.
Let's see what he rocks in Game 5, which will take place in Oakland on Monday. The Warriors are up in the series 3-1.